June 15, 2016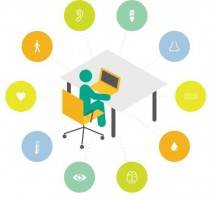 A new generation of workplace technology that allows the working environment to adapt to the needs of individuals will attract people to work in offices and contribute to their productivity, wellbeing and happiness. That is the key finding of a new report from US office furniture giant Haworth. According to the white paper Enabling the Organic Workspace: Emerging Technologies that Focus on People, Not Just Space a new generation of sensors will measure how offices are used and allow them to adapt on a day to day basis by changing temperature and lighting levels and responding to employees' needs and influencing their behaviour in other ways. The white paper suggests this will be a development of existing technologies in the way it adapts the immediate working environment to the specific needs of  an individual or group. This might even entail using biometrics to assess their psychological and emotional needs, according to the report.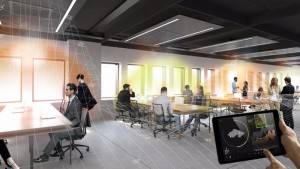 Similar ideas are already being tried out at an installation in Italy. Architects Carlo Ratti Associati are currently trialling the fit-out of an office building that includes sensors that will adjust the building's temperature and lighting levels to the changing needs of occupants. The pilot site at the headquarters of the Agnelli Foundation in Turin will use data from the sensors to gauge occupancy levels, ambient temperatures and air quality that will link to building management systems to create what it intends to be an ideal working environment at any given time as well as reducing energy consumption.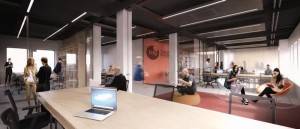 Occupants will also be able to use a mobile app to make their own adjustments. The building will then monitor their movements and tailor working conditions accordingly. When an individual leaves a space, it will revert automatically to the default conditions of the building. The architects describe this process, somewhat disconcertingly, as a thermal bubble. The project itself is known as Office 3.0.
As with existing sensor technology, the systems involved will collate the data to feed into managerial decision making and the formulation of real estate and workplace strategy. The fit-out is underway and will be completed in early 2017.