January 9, 2015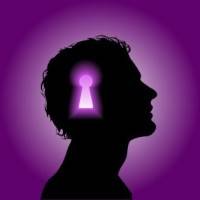 Although we would normally offer the findings of a survey without comment, preferring readers to add their own pinch of salt, it's sometimes interesting to question the way research is presented. This week a study by O2 claimed that in the six months since nearly all full time UK workers were granted the right to request flexible working, 23 percent of staff have taken advantage of the option. While there is nothing unusual in a mobile tech firm producing a survey about flexible working, what is interesting is that they have chosen to present this as 'only 23 percent' and many in the press have gone along with it. Now, unless I've missed something, isn't it actually remarkable that nearly a quarter of UK employees have requested flexible working in a six month period?

There are undoubtedly opportunities to increase this number, not least in eroding some recalcitrant command and control business cultures and increasing the number of people aware of their rights under the new legislation – still just over half according to O2. Nevertheless, it seems odd to portray the uptake of flexible working rights as somehow disappointing.
Paul Lawton, general manager of SMB for O2 Business supported the press announcement as follows: 'It's encouraging to see more people becoming aware of the right to request legislation since it came into force in June. However, our research shows that the pressure to be seen in the office and a lack of tools to enable remote working are still preventing the benefits that working flexibly brings, such as improved morale, high levels of employer loyalty and productivity gains.'
While you have to expect a mobile tech firm to talk like this, this kind of talk is essentially dogmatic and dare I suggest inflexible. There are many forms of flexible working and many ways in which individuals respond to them. Particular forms of flexible working make certain people demoralised, disengaged and less productive. Some people like going to an office every day. Some like the choice of whether they do or not.
O2's spin is based not only on their commercial interests but seeks to play on certain widely held assumptions about flexible working. These include the idea that employers who don't buy into the idea have a Jurassic outlook on workplace culture. The O2 survey cites its own finding that 28 percent of firms do not encourage people to work away from the office. While doubtless a significant proportion of these do so because they don't trust their employees, there will be many who do so because they think or know it's in their own interests and even the interests of their staff.
It's an issue we've covered many times, not least in suggesting there are plenty of good reasons why even the world's major tech firms such as Apple, Facebook, Google and Yahoo either encourage or oblige staff to come into an office to work, usually by providing them with such an exceptional working environment, the kitchen table and Starbucks seem like a worse option.
What is promising about the O2 study is that so many people have requested flexible working – there's no 'only' about the 23 percent who have done so. But we must be wary of adopting a dogmatic approach to flexible working. What is important is that it offers people and firms more choices about how and where to work rather than just swapping one fixed idea for another.