February 4, 2021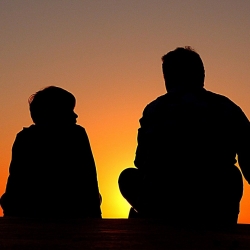 Senior executives aged 55+ have fared better than 'millennial' leaders (aged under 35) during the global pandemic. ABBYY's COVID-19 Technology and Business Process Report claims that since the pandemic, executives of all ages have experienced huge challenges – in the UK alone, 81 percent of senior decision-makers struggled, particularly with collaborating with colleagues remotely (37 percent), motivation to work (29 percent) and productivity (26 percent).
However, the findings highlight a generational divide, suggesting that if businesses want to be resilient and future-proof, they need to better align investments in people, processes, and technology.
The problem with processes
A majority (61 percent) of decision-makers aged 18-34 globally said processes made their job more challenging, compared to only 36 percent of over 55s. 85 percent of young executives said their business' processes waste their time, while only 20 percent of those aged 55+ agree. Businesses must start investing in tools to alleviate the pressure of processes on their younger leaders – those who will lead the firm for decades to come – to protect their mental health, and support motivation, trust, and loyalty. Otherwise, they risk losing them to the competition.
Digital natives and baby boomers also have very different expectations when it comes to processes at work. 60 percent of younger executives said there is not enough information provided on business processes, while only 26 percent of those over 55 agreed, with a lack of visibility of the progress of processes yielding similar results (61 percent and 25 percent respectively). This could be down to hierarchy levels among management, where those with less responsibility have less oversight. To avoid this imbalance, organisations must create a culture of transparency and democratise process understanding among all workers.
"Every investment a business makes needs to have an impact."
Younger executives' struggled most during the COVID-19 pandemic with finding the motivation to work (39 percent), while only 1 in 5 older leaders agreed (19 percent). Feeling isolated while working at home was another challenge, with 28 percent of 18-34s and 27 percent of 35-54s agreeing – in the UK, 30 percent of executives agreed). This suggests business leaders need to pay more attention to empowering their workers with better tools while also fostering a collaborative community among colleagues.
"In the current climate, every investment a business makes needs to have an impact. Understanding how technology can improve productivity and where it will have the most impact is crucial. Frustrating younger executives with mundane work processes that could be optimised with automation is detrimental to the future of the business," said Neil Murphy, Global VP at ABBYY.
"Empowering your workers with the tools they need to be more efficient, make better decisions and feel supported is key to driving employee engagement and retention. This will help ensure your future boardroom is full of the best people."
Older execs more skeptical on help from automation
The challenge younger executives face is being tackled – they are 19 percent more likely to currently use digital workers and smart technologies compared to over 55s. Of those who don't yet use them, 4 in 5 millennial execs (79 percent) believe they would have a huge impact on their productivity, compared to two-thirds (66 percent) of respondents over 55. Evidently, the older workforce is more sceptical about implementing digital workers – in the UK, only 60 percent of leaders think that it would impact their day-to-day work. What this highlights is that leaders of all ages should focus on upskilling older workers with digital technologies, and clearly explaining their impact.
As expected, millennials use more smart technologies such as digital assistants, monitoring software, data analysis tools and mobile productivity apps than other age groups. Middle-aged executives were relatively split on their use of advanced technologies, while over 55s were the least likely to use them.
Murphy concluded, "Transitioning your organisation into a digitally-savvy workplace should not forgo the importance of human connections. Technology should be an enabler for improving communications and productivity, even in a remote, global workforce."
Image by Free-Photos