May 24, 2019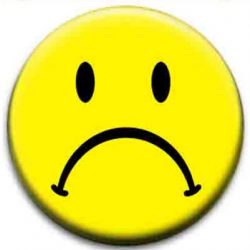 The UK workforce is increasingly held back by mental health problems such as stress, depression and anxiety. According to a study of 23,000 full and part time workers by Robert Half UK, more than one in eight (13 percent) UK employees are unhappy at work, accounting for more than 4.3 million people. The UK has the highest rate of unhappiness in the workplace among the countries surveyed, including Canada, Australia, Germany and 4 percent higher than in the US. The research claims that one in three (31 percent) UK respondents admitted to finding their work stressful, while one in 10 (12 percent) employees report being dissatisfied with their work–life balance.
This is having a significant impact on the UK's labour force. The latest data from the Health and Safety Executive's Labour Force Survey shows that over 15,000,000 days were lost over a 12-month period due to reported mental health problems caused or worsened by work, such as stress, depression or anxiety.
This accounts for over half (57 percent) of total missed days due to self-reported illness. Additionally, burnout caused by stress and anxiety is responsible for over two fifths (44 percent) of all reported illnesses in the workplace.
In response to the challenges presented by mental health issues in the workplace, Robert Half UK has announced a new partnership with Mind, the leading mental health charity in the UK, as their official charity for 2019. Robert Half's offices around the UK will be supporting Mind through local and national fundraising initiatives and by raising awareness of mental wellbeing among its staff, clients and candidates.
Tips on how to spot signs of employee burnout
Working patterns – alternative working patterns are often the first sign that your employee is feeling under pressure. An employee could be late to work, or increasingly leaving the office earlier than usual.
Decreased productivity – an unhappy employee is more often than not a less productive one. If you employee is making more mistakes than usual, or working relationships are becoming strained, this might be a sign that your employee is suffering from stress.
Interactions with managers or colleagues – while expressing different opinions to colleagues or managers is not in itself a bad sign, an increased frequency could be a result of dissatisfaction on the employee's part. Alternatively, an employee who isn't contributing to discussions with managers or colleagues and is remaining quiet might feel equally dissatisfied.
Increased amount of sick leave as work-induced burnout can result in an increased number of sick days taken.
Presenteeism – the rise in the number of employees coming into work when ill is a sign of burnout. Meanwhile, employees not taking annual leave could also be interpreted as a sign of burnout.
Negativity and emotional outburst – it is important to look out for any signs that your employees are expressing unhappiness with their role and how they fit in the company.