May 14, 2021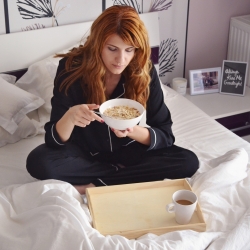 New research from Love Energy Savings claims that one in five people are now more comfortable taking a sick day compared to pre-pandemic. This is in stark contrast to their findings pre-pandemic, when they found that 80 percent of UK employees went to work when sick, with one in 10 people attributing this to employee pressure and one in five to not wanting to let their teammates down.
The COVID-19 pandemic has forced people across the world to pay closer attention to their health and hygiene. With over 4.4m reported cases and over 127k deaths in the UK alone, people are prioritising health and well-being like never before.
It seems like the highly transmittable nature of the coronavirus and the 'new normal' created by working from home, has caused a dramatic shift in employee and employer attitudes towards sick leave. These findings formed part of a piece of market research of over 1,000 UK employees, conducted by Love Energy Savings to explore the changing attitudes and anxieties of employees returning to 'the new normal'.
Key findings
It seems as though the revolution in home working has also had a positive impact, with over a third (36 percent) of employees stating that they are more comfortable calling in sick due to having more flexibility to catch up on missed work.
However, the research highlighted some worrying insights into the reasons why some people now feel less comfortable taking time off work for sickness.
The study claims that 66 percent of these employees were worried that their employer might not believe they were ill.
"The best way to tackle reducing sick days are for employers and employees to work to reach an equilibrium of openness."
An increase in working from home may well be contributing to a reluctance to take sick days. One person surveyed claimed they "can't justify taking sick leave" whilst working from home. Another claimed they "would be expected to work from home rather than be off".
Anxieties around job security have also led to employees feeling less comfortable taking sick days, with just under a third (30 percent) of respondents saying this was because they didn't want to give their employer a reason to let them go.
Commenting on the research, Phil Foster, CEO of Love Energy Savings: "The best way to tackle reducing sick days are for employers and employees to work to reach an equilibrium of openness. That way we can balance the business need to reduce sick leave and build employees trust in management. As evidenced by the research, in order to achieve this, we need to ensure adequate flexibility.
A lot of business owners don't think this way, but flexibility works both-ways, especially in a service or call centre environment. If employees need to take an hour or two off in the day to run an errand, management can ask them to work the evening shifts that are often a struggle to fill. It's more often than not a win-win and has a huge positive impact on both mental and physical health for all members of staff."
Image by DanaTentis