March 14, 2022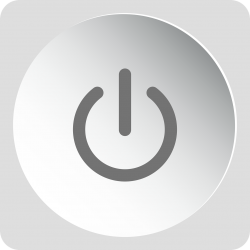 A new poll from researchers Ipsos reveals the majority of UK adults aged 16-75 are in favour of introducing a law giving employees the right to ignore work-related communications, such as emails, texts and instant messages, outside of their official working/on-call hours. Around 60 percent would support the Government introducing an out of hours law, including 34 percent who would strongly support it. Only 1 in 10 (11 percent) indicated they would be against introduction of such a law.
Currently, over two-thirds of UK workers say they participate in work-related communications outside of their working hours (67 percent); 43 percent check work-related communications and 40 percent reply to them. A third (34 percent) proactively send work-related communications. Only 3 in 10 (30 percent) do not communicate with work outside of their official working hours.
82 percent of those earning upwards of £55,000 a year are more likely to be checking, replying to and sending work-related communications outside of working hours, replicated by 65 percent of workers earning under £55,000. More than half of UK adults say it is not acceptable for employers to expect their employees to participate in work-related communications outside of official working or on-call hours.
Where the attitudes are notably different are amongst younger generations, who tend to be most likely to believe such expectations are acceptable. 56 percent of 16-34 year olds believe it is acceptable for employers to expect their employees to check work-related communications out of hours, compared with 34 percent of 35-75 year olds.
Graduates were also found to be more in favour than non-graduates, and 16–24-year-olds are also less strongly in support of a law being introduced, indicative again of the apparent acceptance of out-of-hours communication amongst younger workers, with many beginning to establish their careers virtually.
Opinion is split as to whether priority should be given to the right to disconnect or flexible working. Almost a third (32 percent) say it is more important to give employees the right to disconnect than it is to give them more flexibility around working hours, with almost a quarter (24 percent) believing flexibility over hours to be more important. However, 37 percent indicated both factors are equally important, emphasising why businesses cannot afford to fall short when it comes to establishing a positive workplace culture.