June 7, 2018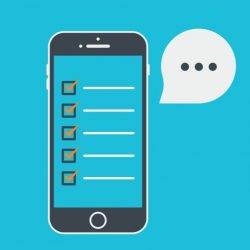 The vast majority of property professionals in the UK now regard proptech as an opportunity rather than a threat, new research has found. However, a majority also remain sceptical about their own organisations' progress on adopting new technology. Those are the key findings of a survey of more than 300 property professionals carried out by Trident Building Consultancy, in association with RICS, GoReport and Teesside University.
When asked whether they saw proptech as an opportunity or a threat, 95 percent of the survey respondents said that it presents an opportunity. However, asked to score their company's progress on proptech use on a scale of one to ten, 23 percent opted for one, indicating no adoption at all. In total, 65 percent answered negatively, giving a score of one to five, compared to 35 percent who answered positively.
On a positive note, it is clear that companies are at least trying to make use of new technology: 59 percent of respondents said that they used some form of proptech in their jobs, compared to 41 percent who said they did not. In addition, a clear majority, 57 percent, said that their firm either had a digital strategy or was working on one, compared to 26 percent who said their employer didn't and 17 percent who simply didn't know.
The survey also indicates that there remains a steep learning curve for many property professionals when it comes to proptech, with 57 percent saying that they didn't have a "good understanding" of the technology, and just 27 percent saying their company had "invested heavily" in proptech training.
In terms of the barriers to take-up, the most commonly cited concerns were a lack of knowledge and training (56 percent), cost (53 percent), doubts about return on investment (43 percent), lack of clarity on the benefits (43 percent) and the time required to implement proptech (41 percent).
Trident director Anthony Walker, who initiated the survey and is the chair of the RICS UK Building Surveying Professional Group Board, felt the survey painted a positive picture of the industry.
"It is clear that many in the industry still do not feel that they have a full understanding of proptech and the advantages and benefits it can offer businesses and their clients," he said. "However, the fact is that a majority of companies are now using the technology and most firms have a digital strategy. In terms of direction of travel, that is highly encouraging. Clearly, both individuals and companies have a responsibility to ensure that they remain up to date with the latest technological advances and how they apply to our industry. However, the onus is also on proptech firms to engage and communicate more effectively."