September 3, 2015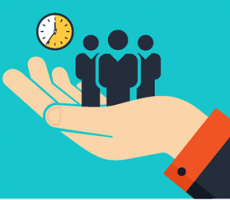 The increasingly globalised nature of work, greater workforce mobility and the development of new technology are the main forces influencing the way people meet, claims a new study from Blue Jeans Network, a US based provider of video-conferencing systems. The firm's State of the Modern Meeting Report , draws on its own data from more than five million online meetings in 177 countries to explore the way meetings are evolving. One of the report's more intriguing claims is that weekend meetings have become far more frequent over the past two years with an increase of 49 percent in the number of meetings  taking place on Saturdays, and an 84 percent increase in those taking place on Sundays. The report suggests that while on-site video-conferencing is becoming more popular, around a quarter of meetings have at least one video caller who is away from the office.

Some of  the report's other key findings include:
In 2015 alone, the firm claims its video-conferencing systems has helped clients avoid 7.5 billion travel miles, and saved $3.3 billion travel and 2.7 billion pounds of carbon dioxide.
A quarter 25 percent of meetings have at least one mobile video participant on the call (tablet and/or smartphone). For mobile video meetings, 78 percent took place on Apple devices.
The winter season has double the amount of meeting activity than the rest of the year.
While people join meetings from a wide range of conference room systems, desktops, and mobile devices, when people are in the same location, they prefer to get a room. 35 percent of meetings include at least one conference room-system.
Tuesday is the most popular day of the week for meetings.
Widely considered the energetic low-point of the day, mid afternoon is the most popular time of the day for meetings.
The fewest meetings take place between April and June.