September 2, 2015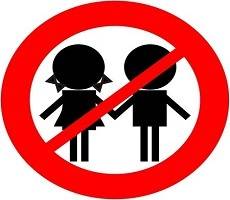 Whether the gender pay gap is more of a motherhood gap is an ongoing debate, but now a new survey has found that when even planning to have children, one in five (18 percent) working women hide their family plans from their employers. In an interview with the BBC yesterday, Labour Party leader candidate Yvette Cooper revealed that when she took maternity leave from her ministerial job in 2001, there was no procedure in place and when she sought maternity leave a couple of years later, things were made very difficult for her. If that's how a high powered government minister is treated then it is no wonder over half (58 percent) of women feel they would have to alter their career in order to have a child, and why three quarters feel flexible working which doesn't leave women feeling 'baby shame' for working child friendly hours is essential.
The research, led by YouGov, found the main reason given by those who are likely to alter their career was emphatically given as the need for more flexible working conditions (74%). Other explanations included having to work fewer hours (58%) and preferring a shorter commute (31%).
The survey of over 1,000 women was commissioned by the Back2Businessship initiative – a programme run by PR firm Golin, media agency Starcom Mediavest Group and recruitment experts f1 – which provides parents in the media and marketing industry the practical skills, knowledge and confidence to return to the workplace
Another alarming result was the phenomenon of 'baby shame', the fear amongst some working mothers with children under 16 around leaving work early due to flexible working conditions. Over one in four (26%) mothers said they feel self-conscious when they have to leave early or work from home due to childcare arrangements.
Liz Nottingham, one of the founders of Back2Businessship said that the research highlights the need for skills-based training to help mothers return to work.
They commented "This research highlights once again that UK workplaces still need to work harder to meet the needs of women who want to have a child. Our back2businessship initiative is all about highlighting and then redressing this issue within our associated sectors, but all businesses, across all industry sectors, need to evolve further.
"It is time to abolish a working world where women are forced to change career plans in exchange for family, or hide their family plans for fear of harming their career prospects. Businesses must rethink the way they help females shape their careers.''
For more information on Back2businessship, click here.