June 10, 2014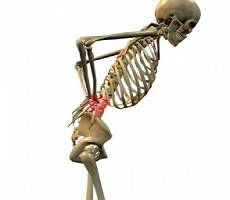 Physiotherapists are warning employers that bad working habits are damaging workers' health. A survey by the Chartered Society of Physiotherapy (CSP) found that one in five people (21%) worked through their lunch every day. Of those who do manage to take a break, 48 per cent said they ate at their desk. Only 19 per cent leave their workplace to go outside for a break, and only three per cent go to the gym, meaning most miss out on any kind of physical activity during the day. Investment in staff health and wellbeing makes good business sense for employers says the CSP, which is calling on them to find ways to support staff to be more physically active during the working day in order to reduce their risk of developing musculoskeletal problems like back and neck pain and more serious illnesses such as cancer, heart disease and stroke.
Prof Karen Middleton, chief executive of the CSP, said: "Full-time workers spend a significant bulk of their week at work, or travelling to and from it. Finding ways to build in time to do at least 30 minutes of moderate intensity physical activity, five times a week, can be a challenge.
"Free facilities like outdoor gyms, or simply going for a brisk walk at lunchtime, can help people to be more active during the day. You could also consider getting off the tube a stop early or parking further away from work.
"The consequences of not doing so can be devastating, with many people suffering ill health and prolonged spells off work."
The research found that work demands were resulting in evening exercise suffering too; as 42 per cent of people surveyed said they often had to cancel exercise plans because of work, while nearly a third (32 per cent) said they started earlier or finished later than their contracted hours every day.
According to the latest figures from the Health and Safety Executive, workplace sickness absences cost the UK an estimated £13.8 billion in 2010/11.1 Only 30 per cent of workers said their employer provided any kind of exercise opportunities, such as a subsidised gym membership, a lunchtime running club, or an after work fitness class.
"Aside from the human cost, the price of inactivity for employers can be vast, with higher sickness absence costs and lower productivity, said Prof Karen Middleton.
"Physios play a key role in getting people back to work and keeping them fit for work.
"It is in everybody's interests to find ways to tackle the enormous problem of inactivity in the UK and we would encourage people to take responsibility for their own health."
The Aviva-sponsored poll was released this week as part of the CSP's annual 'Workout at Work Day', when hundreds of physiotherapy staff went into workplaces and other public spaces to encourage people to increase their levels of physical activity.