January 5, 2018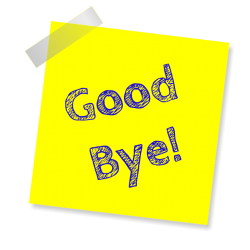 Nearly half of the UK workforce (47 percent) will be looking for a new job in 2018, with nearly 1 in 5 people already actively searching for opportunities, according to new research produced by Investors in People (IIP) in their annual Job Exodus Survey 2018. These findings highlight an improvement in satisfaction across the UK job market according to IIP, representing a fall of 12 percent on last year's figure, where 59 percent of respondents stated the intention to seek a new job. However, despite the reduction in the proportion of those considering a job move, there are still nearly 1 in 4 unhappy workers.
The statistics also suggest that nearly a third (31 percent)of people would rather have a more flexible approach to working than a 3 percent pay rise, suggesting that by offering simple schemes like remote working, employers can improve job satisfaction.
The top three reasons for people wanting a new job are:
They feel they can get more satisfaction elsewhere (48 percent)
They feel they can get more money elsewhere (43 percent)
They don't feel their skills are valued by current employers (29 percent)
The poll also asked respondents how they thought Britain's decision to leave the EU would affect their jobs. IIP's results revealed that 23 percent of people believe that Brexit will negatively impact their job security. This result suggests that until there is more certainty about the post- Brexit deal for the UK, it is likely to continue to be a cause for concern.
The findings of Job Exodus 2018 suggest that if employers wish to attract and retain staff, they must not only offer pay at a competitive level for their sector, but they must also ensure good quality, enjoyable work.