August 17, 2017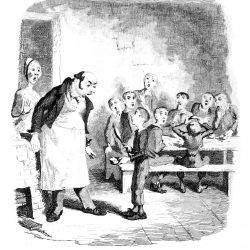 Millions of British workers are having their health and home life put at risk and are having to beg for extra work to make ends meet because bosses are not offering them regular work patterns, a new study from Oxford and Cambridge Universities suggests. According to the study, Powerful times: Flexible discipline and schedule gifts at work published in the journal Work, Employment and Society, around 4.6 million people are subject to 'precarious scheduling' from employers which means that their hours are so inconsistent and unpredictable that they cannot make plans, leading to stress and problems in their home lives. The researchers said that many workers now find themselves in 'degrading' relationships with managers in which they are obliged to constantly ask for more work and changes to allow them to care for children and plan their domestic and recreational lives.
The study draws on information from a survey of 44,000 workers who were asked about their hours and flexibility. One of the authors, Dr Alex Wood, embedded himself as a shelf stacker at a supermarket and said he had experienced first-hand the 'toxic interaction's between management and workers. Dr Wood claims in the report that he had witnessed managers cutting and changing hours at short notice and staff 'begging' for extra hours. Some staff would often work unpaid overtime just to stay in management good books.
"The past decade has seen a fragmenting of working time, as firms have saved costs by increasing shift flexibility through a variety of mechanisms," he said. "Those who have challenging schedules imposed on them at short notice are likely to experience worse mental health, typified by anxiety and feeling low. Managers plead innocence, and that staffing needs are set by head office," he said. "This was frequently disbelieved. Many workers felt punished, but it was impossible for them to know for sure – adding to the insecurity."
The study claims that zero hours contracts are the "tip of the iceberg" of precarious employment practices. Its analysis of data from the European Working Conditions Survey, which we reported here, showing that the precariousness of flexible working affects a further 3.9 million people in the UK.
Dr Wood said that the reason people end up on such contracts is often due to a lack of alternatives, with many left with the option of either unemployment or very short hour contracts. "There's a lack of alternatives. People don't have any choice over which jobs they do. For many, it's either unemployment or having a very short hour contracts," he said. "There have been some structural changes in terms of the nature of work, where it's moved to a 24/7, on-demand economy
The study, carried out by Dr Wood alongside Cambridge collaborator Dr Brendan Burchell, found that 14.7 per cent of surveyed UK workers routinely experienced manager-controlled alterations to their schedules – often at very short notice – equating to 4.6 million people experiencing some form of precarious scheduling.
Previous research indicates that women are particularly vulnerable to these forms of flexible work, with mothers often struggling to balance precarious shifts with childcare and subsequently suffering a decline in mental health. The study also found control of flexible contracts was creating an environment in which workers must constantly strive to maintain managers' favour. The report concludes that this offers managers an insidious form of power that allows them to manage workers outside of formal procedures. "This provides managers with a powerful and unaccountable mechanism for securing control. The benefits for managers of using flexible scheduling to secure control are shown to be its ambiguity and flexibility. Moreover, flexible scheduling creates an environment where workers must continually strive to maintain managers' favour."
Image: George Cruikshank's etching from an 1846 edition of Oliver Twist by Charles Dickens.