July 8, 2015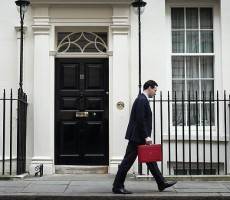 Investing in people's development and offering flexible working practices can help organisations boost productivity. This is according to research by the CIPD published ahead of today's budget, which the Chancellor has said will put the emphasis on improving UK productivity. The report: Productivity: Getting the Best out of People, explores the factors that help to explain why some businesses have higher productivity than others and finds that there are clear links between productivity and how people are managed at work. The report finds that performance tends to be higher in businesses where there is a focus on higher quality products or services rather than only on low cost and where workplace culture is clearly aligned with the future direction of the business. Investment in workforce training and an intelligent approach to the implementation of 'smart' or agile working practices also has a positive impact.
Despite ongoing productivity concerns, the CIPD's report found that only 41 percent of businesses consider increasing productivity to be a current priority. A third (33 percent) of UK businesses do not currently have any measures of productivity in place and understanding of the term 'productivity' itself is patchy – in practice, it is often confused for performance.
The CIPD is calling on the Government to demonstrate its commitment to raising productivity by prioritising investment in vocational and further education and skills funding and by taking a leading role in the drive to improve workplace management.
Peter Cheese, CIPD Chief Executive, comments: "Productivity starts with people. Our flexible labour market's ability to create jobs has exceeded expectations but our report shows that increasing headcount is now the most common way that businesses respond to increasing demand.
"This has worked well to date and has boosted employment but the labour supply is already starting to tighten and productivity has not been improving. We need a shift in focus towards increasing the value generated by the workforce and how work is organised.  This will require a renewed focus on the way people are managed and developed to deliver 'smarter', more productive working."
Mark Beatson, CIPD Chief Economist and author of the report comments: "Productivity in the UK is noticeably low, especially when compared to other developed economies. The reasons behind the UK's poor performance are deep-rooted and complex. Government investment is vital to increasing productivity but it needs to be broad-based.
"Big investments in infrastructure like HS2 will not be enough on their own. Decisions over how we fund vocational and further education and support small businesses to raise their game and get more out of their people are just as critical to our future prosperity as investments in transport, infrastructure and technology and need to be given more attention by Government and businesses."
The report points out that the quality of management and people practices within an organisation, management-employee relations, trust and employee engagement can all have an impact on an organisation's productivity yet they have received very little attention from Government. In part this is because these issues fall between the gaps of departmental responsibility and thinking but it's also because they are seen as 'soft' issues, best dealt with by individual companies.
The CIPD says it welcomes the Chancellor's intention to put productivity at the heart of the Budget, but warns this could be a missed opportunity unless there is a strong focus on workplace productivity and a more joined-up approach across the relevant major government departments.
The CIPD is calling on the government to:
Give higher priority in its spending decisions to investments in human capital that enhance the UK's future productivity – this includes funding of vocational and further education and training.
Conduct a fundamental review of the UK skills policy and align it much more closely to policies that enable businesses to move into higher value market segments as the CIPD's report indicates that firms that compete on premium quality typically have greater productivity.
Recognise the contribution that investment in workforce skills development and people management capability can make to productivity improvement and provide better co-ordinated encouragement, support and funding to organisations – particularly SMEs – to enable this, for example, through the new business growth hubs.
Introduce voluntary human capital reporting standards for all public sector organisations and FTSE 350 companies to deliver the step change in the quality and the comparability of workforce data necessary to drive productivity improvement.  The CIPD has been working with the UKCES to develop a common framework and standard on human capital metrics to help organisations better understand the links between people management and business performance.
The CIPD is calling on businesses to:
Ensure their product and service strategies and their organisational culture support the future direction of the business
Invest in developing people and provide the tools and support they need to perform to the best of their abilities: this includes well-designed jobs, agile working practices and technology that releases individual creativity rather than constrains it
Keep their management practices up to date and fit for purpose and ensure that management at all levels are trained to implement them effectively
Involve the entire workforce in a continuous search for ways to improve business performance because employees are often the best source of ideas about how to do their job better.  This will only happen when management and employees trust each other and when employees believe their ideas will be taken seriously and benefit employees as well as the bottom line.
To download the full report, click here.