July 9, 2015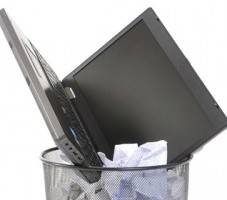 A growing number of European employees are shedding their laptops and instead using tablets as their sole device for work, according to a new study from technology research firm International Data Corporation. The report surveyed 2,000 UK, French and German workers and found that tablets are the only business device used by 40 percent of staff. Not everybody is ditching their keyboard so readily, however, as more and more people are using hybrids as their sole device because they need the functionality of the keyboard. The study found that just under a third of users rely solely on hybrids and the study expects this to rise to over half within a couple of years. This not only reflects the changing way we work but also has profound implications for the way we design and manage the places we work and the tools and systems we use to communicate with each other.
Unsurprisingly the choice of device has a strong correlation with the user's job role. User groups usually associated with activities involving document creation or editing, such as executives and analysts as well as people working in marketing, sales, engineering, law, publishing, consultancy, health and so on. Conversely, people who work in operational and customer facing roles are more likely to rely solely on tablets. For example, operatives and production workers use tablets as their only work device in respectively 55 percent and 64 percent of cases. In comparison, only 38 percent of executives and 44 percent of white-collars work only on tablets.
Because tablet adoption accompanies enterprises' migration to a more mobile computing infrastructure, the study also looked at the challenges that IT departments face in managing an increasing number of devices and operating systems. While the majority of businesses still use the tools that come with their devices, most would prefer to move to a more integrated and ideally universal system.
"The majority of tablet users in enterprises currently have at least another device to perform their business activities," said Marta Fiorentini, senior research analyst, IDC EMEA Personal Computing. Additional devices are usually desktop or portable PCs, smartphones, workstations, or, depending on the employee's role, specialized handheld or point of sale (POS) devices. "However, a large share of tablets is already used by employees as their only work tool, either replacing traditional client devices or for functions previously not supported by any computing device. As digitalization transforms business processes and tablets are optimized for business functions from both a hardware and application standpoint, we can only expect an increase in the share of standalone tablets, as confirmed by the purchase intentions of the study respondents."