October 19, 2023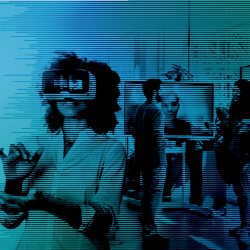 Commercial real estate occupiers are willing to put their money where the tech is, according to new polling from JLL's 2023 Global Real Estate Technology Survey. Ninety-one percent of occupier respondents are willing to pay a premium for tech-enabled space as they look to technology for strategic value and increased revenue. In fact, real estate tech budgets are set to grow faster than investments in?headcount, footprint and operating budgets, the report suggests. 
JLL's research claims that sustainability tools will account for the largest share of increases in technology budgets, underscoring the business and regulatory pressures driving the race to net zero. Respondents expect clean energy solutions to have the greatest impact on real estate over the next three years. For example, forty-five percent of occupiers plan to adopt energy/emissions management tech in the coming year and the adoption rate for data science and modelling tools – used to analyse energy use, occupancy and financial costs across buildings and locations – rose 14 percent from 2022-2023 (up from 26 percent to 40 percent).
Following sustainability tech, respondents pointed to artificial intelligence (AI) and generative AI as the technologies expected to have the greatest impact on real estate over the next three years. Surprisingly, most conceded limited understanding of AI despite ranking it highly.
Additionally, JLL's research claims that occupier tech priorities are expanding beyond cost reduction and facilitating remote work to include technologies that drive value to their overarching business goals through collaboration, optimizing and enhanced decision-making.
According to the survey:
The focus is shifting from remote working tools to in-office collaboration technology, with adoption rates jumping from 40 percent to 50 percent from 2022 to 2023. In fact, the top tech already in place is in-office collaboration technology.
Health and wellbeing tech solutions rose from 25 percent to 48 percent.
Platforms to enable consolidated insights (47 percent) and drive predictive management (43 percent) are among the top adoption priorities.
Immersive workplace technology, such as virtual reality and augmented reality, is one of the top five technologies companies intend to adopt next (44 percent).
The JLL 2023 Global Real Estate Technology Survey was conducted by Meridian West during May and June 2023. The 1,006 decision-makers surveyed included over 600 CRE (corporate real estate) leaders at major occupiers and over 400 leaders at real estate investors, landlords and developers.