September 12, 2018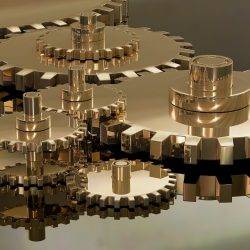 Earlier this year, the European Commission announced it will invest €20 billion in Artificial Intelligence (AI) research and development by 2020 to boost the adoption of AI and robotics across multiple industries, which will have a significant impact on the way work across sectors gets done. Facing demographic deficits, Europe and Japan – and to an extent the US and China – are highly motivated to continue investment into AI, which is growing at an annual rate of 15 percent, and set to reach $1 trillion globally by 2050, according to Morgan Stanley.
Global variances
Home to tech behemoths like Google, Microsoft, IBM and Apple, the US is where the bulk of AI innovation has taken place to date. However, the American Association for the Advancement of Science has alleged that the White House plans to slash science and technology research funding by 15% in 2018, which may significantly slow development.
There are growing indications that China, with its tech heavy-hitters like Alibaba, Tencent and Baidu, is fast becoming a leader in AI innovation. The Asian economic giant has a thriving research community and a society eager for technological change. Its investment in AI, semiconductor chips and electric cars combined has been estimated at $300 billion.
In Europe, the decision by the European Commission should significantly enhance the region's capabilities. Even though Europe is already home to a large AI research community as well as a host of small companies providing AI expertise, its AI market is underdeveloped compared to the US, where the capacities available, notably in data, provide supportive conditions for innovation at scale.
This prompted the European Union (EU) to initiate a number of directives to ensure it remains competitive globally. The EU's most recent report looks at deploying a coordinated approach across all its member states to make the most of the opportunities offered by AI, to address new challenges and to lead the way in developing and using AI for good and for all.
The report also highlights the importance of preparing the workforce for integration with AI, and how AI is changing the nature of work; some jobs will be created, others will disappear, but most will be transformed. Reskilling, at all levels, should be a priority for governments. All Europeans should have every opportunity to acquire the skills they need to keep up with the changing skills premiums and shrinking half-life of skills that will come with increased automation.
The future of work
These issues and their consequences will not discriminate, and the impact will be far-reaching – affecting everyone, from small businesses utilising basic levels of process automation to entrepreneurs developing the latest applications in machine learning. Automation is set to allow people to move from highly repetitive cognitive or physically demanding work to move variable, interactive work. But this will take time and will involve significant transition risk as individuals, society and organizations adjust.
It is important to recognize that AI is a tool that is far from infallible. While its ability to execute may be flawless, it is often dependent on our data which can be highly flawed. One example of this involves the growing incidents of bias in AI decision making because of algorithms being fed biased data sets. Though AI is capable of speed and processing capacity that is far beyond that of humans, it cannot always be trusted to be fair and neutral.
So, AI has the potential to be both a threat and an opportunity. Accenture found that by 2035, the technology had the potential to increase productivity by 40%. Not only has AI the power to improve a business' bottom line through intelligent automation, it can also improve the effectiveness of how an organization deploys its talent. For example, by analysing your employees' skills set, AI can make recommendations on how to redeploy your talent to the areas where humans have a competitive advantage over machines as you embrace automation.
Reinventing jobs
It is important to note that automation does not affect jobs; it affects tasks. This calls for a re-examination of what a "job" actually is: how it is structured, and how it should be reconfigured, or perhaps redefined, in the age of intelligent automation.
AI and other forms of automation will substitute human labour for certain tasks, augment others and create demand for human labour for yet other tasks. For example, despite all predictions made many years back, ATMs have not replaced bank tellers. Instead, the role of the teller has evolved beyond its transactional role to that of customer care representative, the human face within a hybrid, machine-augmented bank.
Faced with the need to deconstruct jobs into tasks, redeploy those tasks to automation and reconstruct more "human" jobs, business leaders are now faced with a series of tough questions – how do I define the value of a job? What set of skills should I invest in? Which jobs should remain within the company, and how do I orchestrate a new ecosystem of work providers that includes employees, automation, AI vendors, outsourcers and others?
Looking ahead
While there are plenty of reasons to be optimistic about a machine-augmented future, it will not be a painless transition. There will be plenty of disruption with a need for individuals, society and organizations to shift their frames of reference and radically retool themselves.
Organisations that can reimagine work and reclaim a sense of purpose for their human talent will be the winners in this shakeout. They will dramatically enhance productivity while optimizing their use of the most pivotal skills of their human talent.
It will be crucial for leaders to properly identify the spaces that AI can occupy in the workplace and, more importantly, to effectively manage the time and talents of an employee whose job is being transformed by automation. How will you prepare your organisation to thrive in the Fourth Industrial Revolution and the age of AI?
______________________________________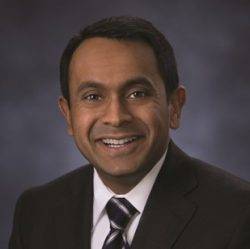 Ravin Jesuthasan is Managing Director and Global Practice Leader at Willis Towers Watson. He has been recognised as one of the top 25 most influential consultants in the world by Consulting Magazine. He is also the author of the recently released books Transformative HR, Lead The Work: Navigating a World Beyond Employment and Reinventing Jobs: A 4 Step Approach to Applying Automation to Work