September 7, 2016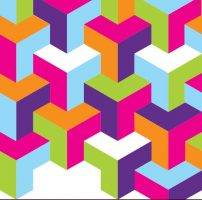 A new report – published to encourage employers to create more age friendly workplaces – warns of a widening labour gap in the UK. Between 2005 and 2015 the number of people working over the age of 50 in the UK increased by 2.5 million. By 2022, the UK economy will need to fill 14.5 million job vacancies created by people leaving the workforce and by new positions being created; but it is estimated that there will only be seven million young people available to fill them – leaving a labour shortage of 7.7 million people. Yet currently, one million older people who are not in work want to work and if just half of these were to move into employment GDP would increase by up to £88 billion a year. Business in the Community's new report, Age in the Workplace, supported by the Centre for Ageing Better, advises employers on how to implement practical changes; such as introducing more flexible hours, which will help improve the recruitment and retention of older workers.
Enabling older people to stay in work will bring benefits to individuals, to businesses and to the UK economy argues Business in the Community's Age at Work Leadership Team, which includes companies such as Aviva, Barclays, Boots, the Co-operative Group, EY, Home Instead Senior Care, the Royal Air Force and the Department for Work and Pensions.
Andy Briggs, CEO, Aviva UK & Ireland Life and Chair of the Business in the Community Age at Work Leadership Team, said: "The UK has an ageing population and therefore an ageing workforce. The rising state pension age and the fact that most people are not saving enough for their retirement also creates a critical need for the industry to take action to ensure people can work longer, with opportunities that continue to be fulfilling and make best use of their skills and experience.
"This shift in demographics needs to be harnessed by business, not feared, because there are real advantages to any business in having a diverse and representative workforce."
The Age in the Workplace report focuses on three key themes – Retain, Retrain and Recruit – and shares good practice, with recommendations for a more inclusive workforce in which employees in later life can continue to make a valuable contribution.  Examples include ensuring all line managers are offered adequate training and guidance relevant to managing the careers of people at all ages and stages of their careers, enabling remote working or flexible hours to support people working longer and investigating best practice in offline recruitment methods.
Rachael Saunders, Age at Work Director, Business in the Community, said: "The shift to an ageing workforce needs to be harnessed by business. Retaining, retraining and recruiting older workers is critical to this.
"We no longer have a default retirement age but established social norms entrenched over a long period of time must be addressed to ensure that recruitment and progression are fair for men and women of all ages. Real change is needed to address age bias and discrimination which are barriers to fulfilling work in later life."
Through the report, and sharing and promoting evidence of what works, Business in the Community and the Centre for Ageing Better hope that more employers will see the benefits of an age friendly workplace and implement effective policies and practices.