October 21, 2019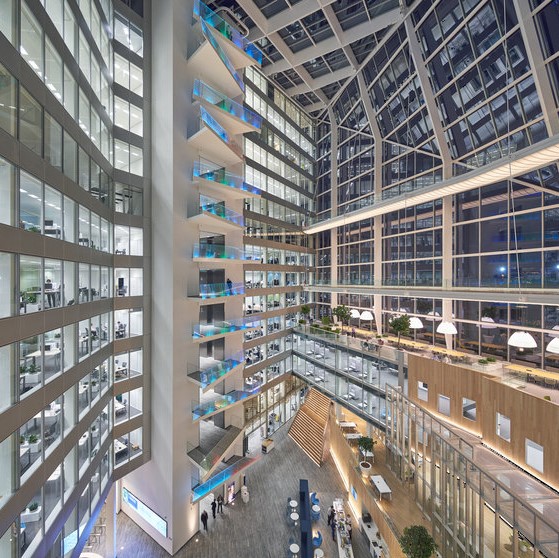 The Royal Institution of Chartered Surveyors (RICS) has today launched a new awards programme. Entries are being sought for the RICS Social Impact Awards, which set out to 'recognise the positive and transformational contribution that the built environment has on people's lives across the UK'. According to RICS, the awards will 'assess the human, social and environmental impact, and the innovation and collaboration, that has gone into development and infrastructure projects in the Commercial, Education, Healthcare, Heritage, Infrastructure, Land & Rural, Leisure, Residential and Student Accommodation sectors'.
Projects will be assessed at a local level, in 12 regions across the UK, and all category winners will then go head-to-head against other regional winners to compete in the RICS Social Impact Awards Grand Final in October 2020, for the chance to win the national accolade in their respective category and the overall 'Outstanding Contribution to Society Award' for the best UK project. A Lifetime Achiever Award will recognise an individual nationally who has delivered great social benefit through their work.
The launch of this new awards programme follows the announcement this month about RICS' new 'Value the Planet' campaign, which aims to encourage the built environment industry to help safeguard the planet by taking climate action and adopting the United Nations' (UN) Sustainable Development Goals.
Matthew Howell, RICS UK Managing Director said: "We have launched a new, UK-wide annual awards programme to recognise the vital role the built environment and its professionals play in creating and delivering outstanding built projects that are having a lasting positive impact on society.
"As the only awards programme that celebrates the benefit that our built environment has on people's lives, they will play an important role in recognising the value our industry brings to society across all sectors, and celebrating the champions of our industry who are making a remarkable difference."
He adds: "Along with our 'Value the Planet' campaign, we hope to not only encourage the next generation to seek out a career in the built environment, but also inspire those already in the profession to demonstrate their positive social contribution."
Entries for the RICS Social Impact Awards are now open until the deadline of 31 January 2020 and an Early Bird Rate of £85 (plus VAT) is available for projects entered by 29 November 2019. Various sponsorship packages are available too. Find out more and enter at www.rics.org/awards.
Image: Edge Technologies Amsterdam