September 9, 2022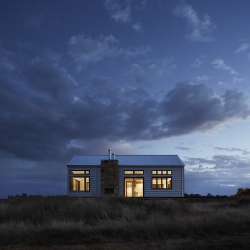 Over a third of business leaders admit they don't agree with the introduction of a law in the UK that would protect an employee's right to disconnect, similar to the law in place in France, a new poll from iCompario claims. One in seven remain unsure (14 percent). The legislation, which was introduced in France in 2017, forbids employers from expecting their employees to engage in communications, such as emails outside of working hours. The data suggests that substantial two thirds (66 percent) of UK workers would support a similar law being introduced in the UK.
Almost ten percent more women than men support the introduction of this law (70 percent vs. 62 percent).People most in support of bringing in the legislation around an employee's right to disconnect are those within executive level roles (72 percent).
The survey also asked UK employees about the pressure they feel to be contactable and respond to emails when not in work, as well as how easily they are able to 'switch off' during time off. Despite the number of those in business leadership roles opposed to the introduction of a 'right to disconnect' law, more than half of those in senior roles feel 'very pressured' to check work emails and correspondence outside of their contracted work hours (53 percent). Just a third of those surveyed (33 percent) 'don't feel any pressure' to check emails when not in work.
According to the findings UK employees take an average of 5.7 days to truly switch off when out of office, but with typical holidays abroad for Brits lasting just 8.7 days on average³, the time spent relaxing reduces substantially to just 3 days on average.
Downtime disappears completely when you consider UK adults spend just 3.3 days when holidaying on home soil.??One in seven admit they're never able to switch off (14 percent) while on holiday.
Almost of half of those in administrator and assistant roles (46 percent) 'don't feel pressured' to check emails during non-working hours and are also the group able to switch off the quickest, taking just 3.8 days on average to do so.
The findings also revealed the average time taken for people in CEO or business owner type roles take just over a week to switch off completely (7.5 days), however, a fifth of those in CEO roles or similar are unable to ever switch off (21 percent).? Three quarters (76 percent) also admitted to checking workplace correspondence over the break for Christmas and other religious ceremonies, and over weekends, evenings, early mornings.
The survey claims that those who show the most restraint regarding checking work emails outside of working hours via their personal devices (e.g., phone, laptop, tablet, etc.), were able to switch off the most easily (42 percent).? Whilst, on average, a quarter of those who check their personal tech devices to check their work emails every time they use them are never able to switch off (25 percent).