January 12, 2023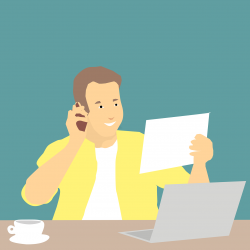 Two thirds of UK businesses believe offering flexible working to their employees is crucial if they are to successfully retain and attract talent, according to a new report. Businesses don't believe they cannot compete on salary alone and are instead offering flexibility to stay competitive. Over half (52 percent) of businesses have increased salaries to attract talented workers, but say wages rises can't continue at the rate they have been going. The second Future World of Work report from Sonovate is based on quantitative research from 4,000 people and 500 small and medium-sized business owners, as well as qualitative interviews with commentators from the future of work, employment and fintech sectors.
The report claims that, with half (49 percent) of businesses saying they have been operating in 'a candidate's market', businesses are having to think more creatively about what flexible benefits they can offer to attract, retain and reward their workers. Seven in ten (70 percent) businesses surveyed say the most skilled people know their worth and will only work under conditions that suit them.
The use of flexibility extends also to retaining the best people already working in permanent positions. Over a third (35 percent) of businesses report an increase in the proportion of their permanent workforce requesting to switch to contract or temporary roles.
Offering greater flexibility is practical for many businesses from financial and operational, as well as recruitment, perspectives, claim the authors. The report finds that businesses are increasingly turning to different forms of flexibility to attract and retain staff, particularly where it isn't feasible to compete on salaries in a high inflation, recessionary market. More than four in ten (43 percent) businesses have raised wages for talent but say they cannot afford these inflated salaries for long.
The forms of flexible working most favoured by the UK's businesses include allowing workers to choose their own hours (58 percent), accepting requests to move from permanent to temporary contracts (58 percent), and providing employees with utilities and internet subsidies to work from home (also 58 percent). Other popular options amongst businesses include enabling workers to choose which, or how many, days they work (56 percent), and enforcing a partial work from home policy (54 percent).
These broadly tally with the desires and expectations of workers. Sonovate's research finds that 30 percent of freelance workers want to choose their own hours, as well as how many and which days they work. Three in ten (27 percent) want to be able to work part time if they wish to, and 25 percent are keen to work from home when they want to.