January 12, 2023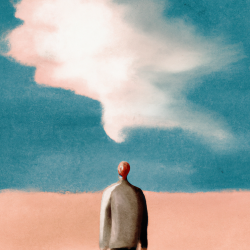 Mental health and wellbeing will dominate conversations about the role of work in people's lives this year, due in part to the effects of the global pandemic, as well as social and economic instability around the world, according to the latest megatrends report from UKG. The report claims that many people are feeling overwhelmed in the face of negative news cycles headlining economic uncertainty, climate change, violence, and political unrest have contributed to a spike in mental wellbeing issues.
Employee wellbeing research from Great Place to Work suggests that only 30 percent of employees globally say they are "very optimistic" about their future. According to the authors of the UKG report, organisations must watch this emerging human energy crisis because it can affect workplace culture, retention, performance, and innovation.
They suggest that while many of these stressors are outside of an employer's control, leaders and people managers can make meaningful impact within the employee experience and life-work journey by:
Providing basic employee needs such as a liveable wage, affordable healthcare, and retirement and pensions support.
Addressing burnout and other wellbeing issues with flexible work, encouraging people to take paid time-off,  and focusing on work that really matters to the business to create reasonable workloads and deadlines.
Recognising and celebrating employee success and empowering them with decision-making autonomy.
Supporting purposeful work by connecting employees to the 'why' behind their role and providing career growth with training and enrichment programs.
Investing in life-work technology that supports employees on their personal life-work journeys.
"This human energy crisis will require more than virtual happy hours and free yoga classes," said Dr. Jarik Conrad, vice president of human insights and HCM advisory at UKG. "Many workers today realise that there are more important things in life than work, and leaders must recognise an employee's continuum of needs and meet them where they are in thoughtful and meaningful ways. Employers have an opportunity to meet the expectations of the modern workforce with personal and technological improvements."
Fostering agility
The report also claims that in the year ahead, organisations must practice  what it refers to as plasticity — a combination of flexibility and adaptability to make internal processes and networks malleable and open to change. This will allow businesses to approach unpredictable events with resilience and responsiveness by:
Strengthening people and culture networks with further investment even in times of economic uncertainty — because companies that invest in their people during a recession outperform others by as much as 400 percent.
Doubling down on diversity, equity, inclusion, and belonging (DEI&B) to bolster talent acquisition and foster innovation in all areas of the organisation. During the 2007-2009 recession, companies with the most inclusive cultures grew by 14.4 percent, as others declined, and saw a 28 percent reduction in employee turnover.
Practicing strategic workforce management by adapting scenario planning to prepare for any situation, building a skills inventory to best leverage and empower employees, and creating employment programmes to source a wide range of talent across full-time, part-time, gig, and seasonal workers.
The report also claims that 'Gen Xers' are leading companies differently than 'Baby Boomers', whether it's because the world is different, their values are different, or both. It suggests that as Gen X takes over the C-suite and gains footing on corporate and philanthropic boards, they are prioritising environmental, social, and governance (ESG) and DEI&B investments as business imperatives. The impact of Gen Xers has become more pronounced and will continue to support the future of work by:
Building more diverse boards with respect to age, gender, and race, and enhancing value by championing opportunity for underrepresented groups to be "culture adds" vs. "culture fits"—i.e., adding diversity to your teams in the form of different personalities, backgrounds, abilities, and skills.
Prioritising ESG efforts to build customer and employee trust, reduce risk, and create value over the long-term in ways that benefit shareholders, employees, customers and communities alike.
Conducting leadership and succession planning through the lens of holistic talent management, including traditional attributes like technical and industry experience as well as considering an individual's reputation in the community and their influence via mentoring and coaching.
Dr. Conrad concluded, "Organisations have an incredible opportunity in 2023 to learn from world events and continue the positive momentum of both basic and sophisticated employee offerings to improve work for all people, regardless of level or job type. In the year ahead, leaders and HR teams alike must care for their people to navigate the human energy crisis, create and maintain organisational plasticity to thrive during ever-present change, and advance efforts toward a more diverse and equitable world of work for all."