April 30, 2019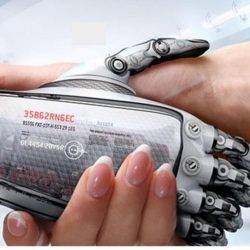 Last week, news emerged that an automated system at Amazon had started firing low performing workers, highlighting the new role of AI and automation in traditional HR practices. Now a new report from the CIPD claims that the use of such systems will have a widespread but mixed impact on jobs. According to the study, the introduction of these new technologies at work will see job opportunities grow, by enhancing roles, employee skills and their pay. However, lack of thought and planning on how people and technology work together is reducing productivity improvements and increasing the risk of people being left behind.
The new report, People and Machines: From Hype to Reality claims to be one of the first comprehensive surveys of both employees and employers that explores how AI and automation are already being used in UK workplaces. It suggests that AI and automation are radically shaping work and jobs and that, overall, this is happening in a way that is creating better, more fulfilling jobs for employees.
HR is often the least likely business function to be involved in decision-making and implementation for these new technologies
However, despite the significant impact that these technologies are having on the workforce, HR is often the least likely business function to be involved in decision-making and implementation for these new technologies. In response, the CIPD and report sponsors PA  Consulting are calling for HR and effective people strategies to be at the heart of integrating AI and automation into the world of work.
The CIPD and PA's research is based on a survey of 759 UK employers, of which 226 have made investments in AI and automation over the past five years. It found that:
• Almost a third (32 percent) of UK organisations have invested in AI and automation in the last five years.
• Overall, 35 percent of employers saw more and 25 percent saw fewer jobs in the areas most affected by AI and automation (others saw no change).
• 44 percent of employers introducing AI and automation believed the main jobs affected had become more secure, just 18 percent said they became less secure.
• Two in five employers (41 percent) reported pay increases for the roles most affected by AI.
When speaking to employees at two firms that are already using AI and automation, the research shows more of a 'mixed bag' when it comes to outcomes for individuals:
• 54 percent of employees said that AI or automation had not helped them to do their job better, 28 percent felt that it had and 19 percent neither agreed or disagreed, highlighting the risk to performance gains.
• 43 percent of workers said that that they were learning new things and a third (33 percent) said they were doing more interesting tasks (only 6 percent noted a decrease).
• Employees were split on how AI and automation have affected the mental demands of their work (28 percent said it had increased, 25 percent said decreased).
• One in four (24 percent) have experienced a decrease in their workload, with a similar proportion (23 percent) experiencing an increase.
• Employees said that AI and automation make their work faster (45 percent) and 16 percent reported that the pace of their work has slowed down (others noted no change).
A failure of management
The research claims that AI and automation are bringing huge change to workplaces. However, it also suggests that employers are often not managing these significant changes with an effective people strategy. In particular, HR is missing from key conversations on the introduction of new technology.
The research claims that HR is the business function that is least likely to be involved in investment decisions on AI and automation (being involved in just 55 percent of cases) and is involved in just 45 percent of implementation processes. Instead, functions like IT, research and development (R&D), production or operations, purchasing and procurement and marketing and sales are more likely to be involved in both investment and implementation decisions.
According to the authors, This represents a serious risk to organisations as it stands to negatively impact a number of business outcomes including employee well-being, productivity, customer service and workforce planning.