July 22, 2019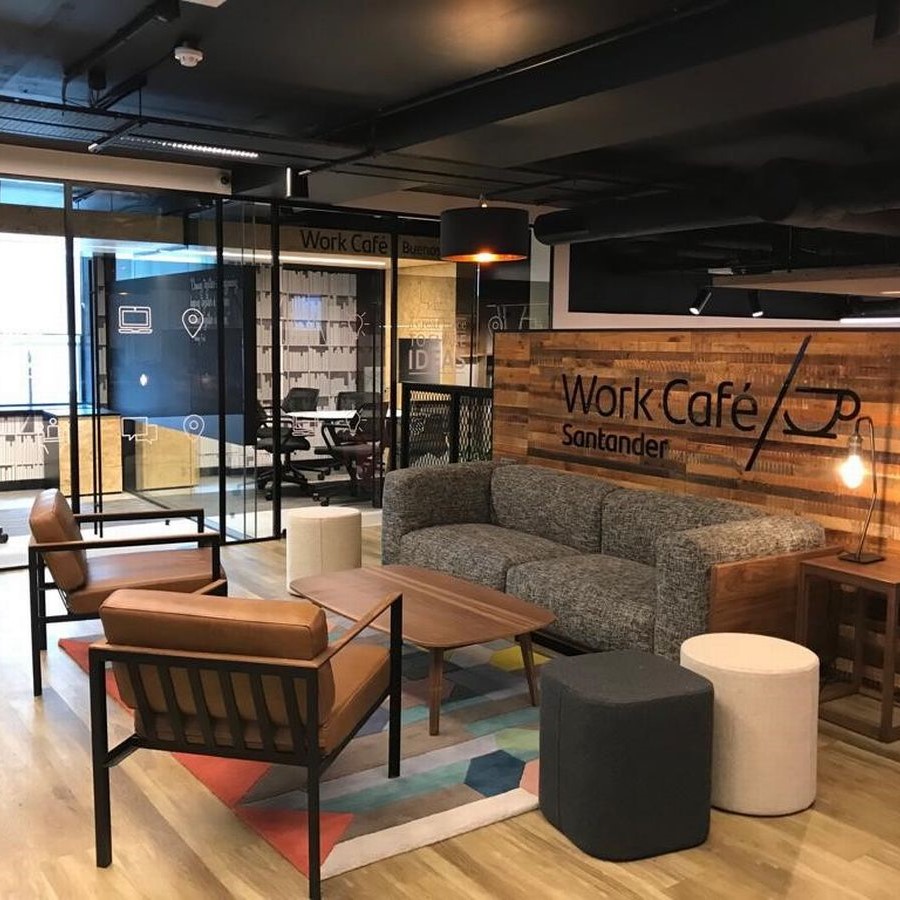 Santander has opened its first Work Café in the UK. The Work Café concept was initially developed by Santander in Chile in 2016  and its success has seen 50 branches opened in Spain, Portugal, Brazil and Argentina. The bank claims the reopened branch will work as a 'community hub' offering banking facilities, free coworking spaces and freshly-brewed artisan coffee. The branch was previously closed at the end of June last year.
Located at the heart of the commercial centre in Park Row, Leeds, the Work Café will welcome Santander and non-Santander customers. Alongside the coworking spaces and bookable meeting rooms (up to two-hours each day) the new hub will host free Work Café Talks and events designed for the local business community. Employees will be on hand to offer support, with appointments available to meet on site with a Personal Banker, Business Relationship Manager or Select Relationship Manager for wealth clients.
Susan Allen, Head of Retail and Business Banking, Santander UK said: "We're absolutely thrilled to open the doors to our first Work Café here in the UK. More than a café and more than a bank, the Work Café is a whole new banking experience, acting as a vibrant hub for local businesses and the local community. Work Cafés have been a huge success with our customers in other countries around the world, so we're really looking forward to seeing the response here in the UK."
If the Leeds trial location  is a success, Santander said it may look to roll it out further across the UK. The move to reuse a former bank as the cafe location comes as swathes of branches are being closed across the UK by lending giants due to the rise in popularity of online banking. Meanwhile the coworking sector continues to boom across the UK.