September 24, 2019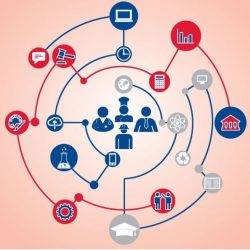 Recent years have seen a widespread drop in global unemployment rates but what continues to puzzle economists has been the subsequent failure of wage inflation to follow suit. This has created an unusual phenomenon of wage stagnation across global markets, according to the eighth edition of the Hays Global Skills Index, a report into skills and the skills gap published by recruitment firm Hays in collaboration with Oxford Economics.
This year's report – titled 'The Global Skills Dilemma: How Can Supply Keep Up With Demand?' – examines 34 professional labour markets, and investigates the macro trends, challenges and opportunities facing the world's workforce. The report focuses on wage stagnation and the structural changes in the labour market which underpin this supply-demand mismatch and explores related topics of technological change and automation.
This year's Overall Index Score remains unchanged from 2018 at 5.4, despite growing geopolitical uncertainty across global markets. The Overall Index Score is an aggregate of the seven key Indicators across all 33 markets assessed. High-skilled labour market conditions remained similar to those of last year. However, trends in wage stagnation, underemployment – where people who wish to be employed full time are not – the skills gap and talent mismatch across different geographies contributed to the varying regional Index scores.
Talent mismatch rising
The Talent Mismatch Indicator rose to 6.7 in 2019 up from 6.6 last year, its highest level since the Index began in 2012. This troubling trend continues to drive wage gaps between high- and low- skilled workers, particularly in the Asia Pacific region. In addition, the most sought-after skills are in short supply globally causing falling participation rates, particularly in North America, and driving up underemployment.
This year's Index identifies rapid technological development as one of the main contributing factors, exacerbating underemployment, the skills gap and talent mismatch, as employers struggle to find suitably skilled workers to fill vacancies. It advises governments and businesses to ensure the workforce is prepared for automation through training and upskilling of current roles, specifically in skills which are less vulnerable to the forces of outsourcing and automation, such as creative and critical thinking.
The report also pinpoints technology as a contributing factor to widespread wage stagnation
The report also pinpoints technology as a contributing factor to widespread wage stagnation even in the world's advanced economies, and IMF research attributes 50 per cent of the decline in labour share to technological improvements. Current wage stagnation shows that high levels of employment are no longer associated with rising wages, and instead stem from structural changes in the labour market. Regulations that restrict worker mobility, reduce competitiveness and are detrimental to businesses in the long run.
Gender roles
Finally, the report analyses the potential impact of gender segregated roles on jobs and wages. Studies have increasingly begun to show that wages in female-dominated occupations are lower and are more susceptible to the forces of globalisation and automation. Women's predominance in specific routine occupations is found to explain almost 5 per cent of the gender wage gap and these roles are more vulnerable to automation. Similarly, occupational segregation may also limit women's ability to take advantage of the benefits of globalisation in developing economies.
Against a backdrop of increasing economic uncertainty and continuous technological progress, employers must invest in training for the long-term, minimise underemployment through strategic allocation of human capital and empower the global workforce to succeed amidst changing working conditions.