September 26, 2018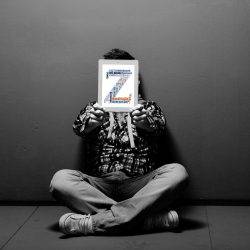 Generation Z, the latest generation of workers to enter the workplace (aged 18-24) are social creatures a new report suggests, preferring to work in an office environment, with only 8 percent thinking they work best from home compared to 20 percent nationally. However, putting aside the assumption this is because they're sharing a cramped flat or living with parents, even within the office environment, the vast majority (81 percent) think social and communal areas are important workplace facilities compared with only 64 percent of all employees and 58 percent of Baby Boomers. Gen Z candidates are also twice as likely (43 percent) as Baby Boomers (22 percent) to think friendships with colleagues are important in a job. The research from Peldon Rose also reveals that the expectations of Generation Z are blurring the lines between work and play more than ever before, with 65 percent stating a fun environment is essential for a good company culture compared with only 22 percent of Baby Boomers (aged 55+) and half of employees (50 percent) nationally.
While Gen Z are just as likely to describe themselves as 'quiet and head-down' (46 percent) as they are 'outgoing and sociable' (46 percent) the majority expect to be able to listen to music (60 percent) in the office compared with 24 percent of Baby Boomers and 38 percent of employees nationally, blurring the lines between work and play.
Generation Z comprises roughly 32 percent of the population and is due to surpass Millennials (25-34 year olds) as the largest generation by 2020. With Gen Z candidates entering the workforce in increasing numbers, businesses are compelled to understand what it takes to attract and retain the country's brightest youngest talent who are demanding more from their workplace environment.
The survey also found some key trends:
Office orientated: Generation Z place the most importance in the office environment; 81 percent say a well-designed office is important to them versus 76 percent of all employees nationally. They are also most likely to expect a say in the way the workplace is designed (68 percent) compared with all other employees (54 percent)
Choice matters: Generation Z want to work in a more dynamic and varied workspace. They want to be able to choose where they work in the office, such as break out areas or quiet spaces. The majority of Gen Z employees (57 percent) think they will work best in a smart working office compared with only a quarter of all employees (26 percent)
Mental Health and Wellbeing: Generation Z placed the greatest importance on their employer championing causes such as mental health and wellbeing (76 percent), diversity (38 percent) and supporting future generations (49 percent) – nationally the findings are 72 percent, 31 percent and 33 percent respectively
Intergenerational experience: Gen Z's acknowledge the benefits of the experience of older colleagues with 70 percent saying it is important to them to work with colleagues of different ages and differing levels of experience – compared with 57 percent of all employees
Jitesh Patel, Chief Executive at Peldon Rose commented: "As Generation Z enters the workforce, it is clear that for this demographic the line between work and play is narrowing.  As the generation least likely to own their own homes, they are also seeking home comforts in the office environment.  They are looking for a well-designed office that is fun, social and helps support their mental health and wellbeing."