August 5, 2015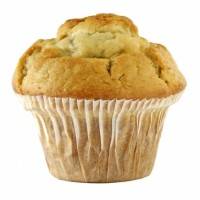 The Human Factors and Ergonomics Society (HFES) has published a special edition of its in-house journal dedicated to the much discussed topics of sedentary working and the need for us to get out of our seats. You'll have to pay for it however, although individual sections are available for a one off cost. HFES claims to be the  world's largest scientific association for human factors and ergonomics professionals, with more than 4,800 members worldwide. The July issue of their journal Ergonomics in Design looks at the range of ailments associated with sedentary working, including obesity, heart disease and diabetes, weighs up what can be done to change the way people work, as well as the benefits and possible downsides to the most commonly suggested solutions, including sit-stand workstations, alternative seating designs and – God help us – treadmill desks.
"With the recent increase in attention to sedentary work and its effects on worker health, there has been a push to change the design of the workplace in order to provide opportunities to reduce the amount of time workers are sedentary," says guest editor Jack Dennerlein. "These design changes need to be guided as best as they can by evidence-based and best practice approaches to protecting worker safety and health to ensure these changes actually improve well-being and performance."
The special issue contains these articles:
"Is Sitting Too Much Bad for Your Health?" – Alternatives such as sit-stand and treadmill workstations can reduce sitting time at work if designed and implemented correctly.
"Stand Up and Move; Your Musculoskeletal Health Depends on It" – An examination of dynamic workstations shows some physical benefits, but often at the expense of productivity.
"A Physiological Perspective on Treadmill and Sit-to-Stand Workstations" – Studies suggest that light-intensity activity from using treadmill and sit-to-stand workstations may help to prevent the onset or progression of poor cardio-metabolic health.
"Is Standing the Solution to Sedentary Office Work?" – A suggested ratio for alternating sitting and standing, along with training on use of sit-stand workstations, may reduce the incidence of low-back pain.
"Research Needs for and Barriers to Use of Treadmill Workstations" – Consideration of usability, comfort, safety, and work productivity should be supplemented by examination of psychosocial factors in determining if treadmill workstations will be effective.
"Office Ergonomics Driven by Contextual Design" – Observation of 10 office workers resulted in design recommendations aimed at reducing sitting time, including office design, social interaction, and education about the hazards of prolonged sitting.
"Design Recommendations for Active Workplaces" – Workplace program design solutions need to be informed by evidence of effectiveness, best-practice design dimensions, and recognition that the workplace is a complex social system.
"The research presented in this special issue identifies key factors that can facilitate the success of new approaches to office design and discusses specific barriers and limitations that can inhibit this success," adds Dennerlein.