August 5, 2015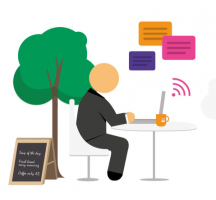 One of the consequences of the near universal uptake of flexible working practices amongst smaller businesses is a growth in the use of the technology best suited to make them work such as Cloud based data services. That is one of the key findings of a new study from BT Business and the British Chambers of Commerce (BCC). According to the survey of just over 300 small and medium sized business owners and decision makers, nearly all (91 percent) have at least one member of staff working away from their main place of work for significant periods, and a fifth (19 percent) claim that more than half of their staff have adopted some form of flexible working. The report concludes that this is the main driver in the growth of Cloud data services with 69 percent of firms already using cloud-based applications and more than half (53 percent) saying that they are essential for agile working.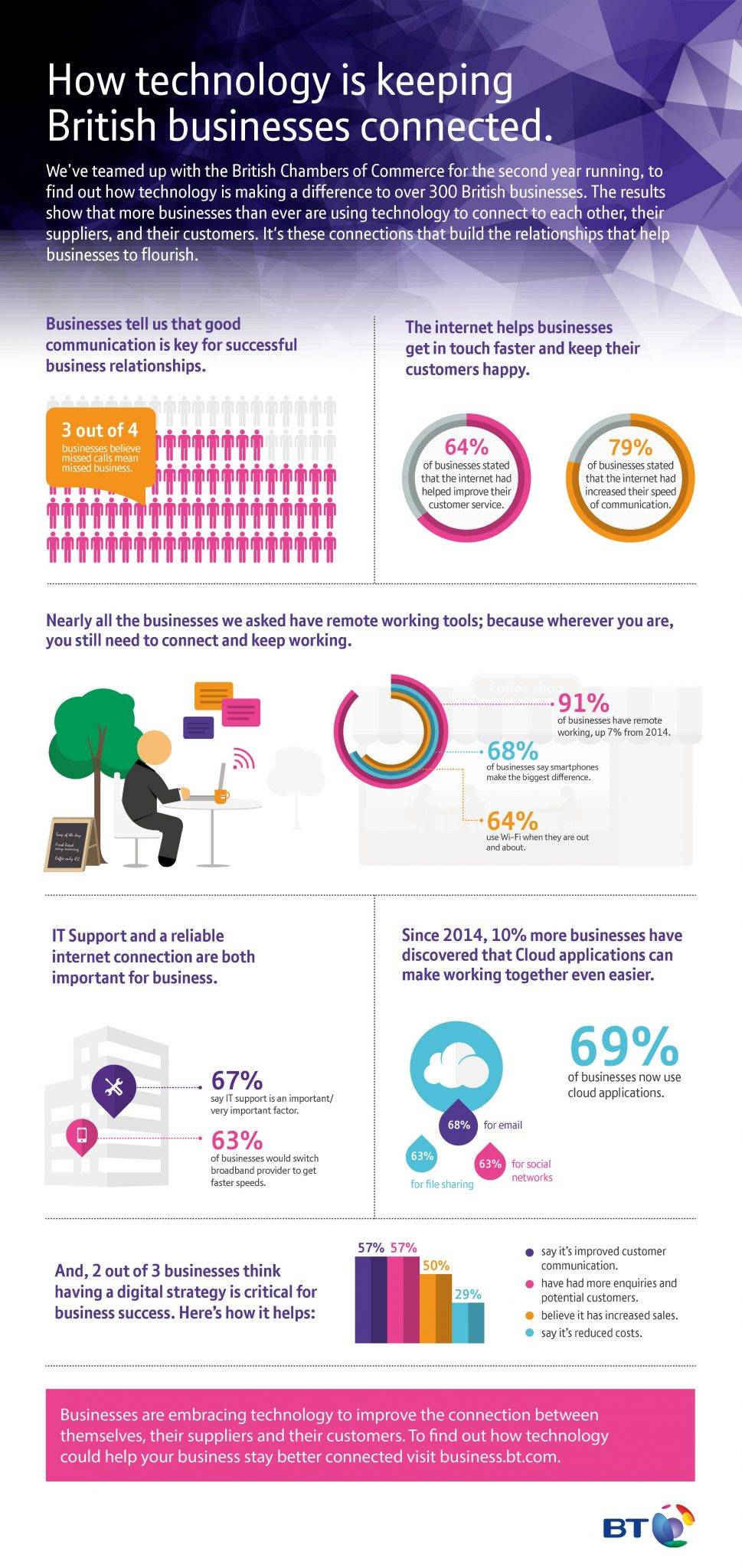 Unsurprisingly, smartphones are seen as the technology that has made the biggest difference in the implementation of more agile working over the preceding twelve months, cited by 68 percent of respondents. Surprisingly few cited access to the Internet (63 percent), however.
BT Business and the BCC have created a publication which showcases a number of case studies demonstrating how some businesses are using technologies to improve their performance and implement flexible working.
"It is vital to ensure that UK businesses have access to world-class digital infrastructure if they are to maintain their competitiveness in a global marketplace," said Adam Marshall, executive director of policy and external affairs, BCC. "Cloud and mobile technologies are becoming increasingly important as firms expand into new markets and explore new ways of working – especially overseas. It is encouraging to see that so many British firms are adapting their working practices to take advantage of these developments."