June 17, 2021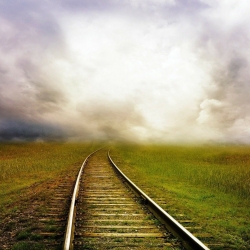 Research from The Instant Group claims that suburban commercial property markets are outperforming City Centres for the first time in over ten years. The increased demand is largely being driven by those who no longer want to work from home, but don't want to be back in larger cities.
The research also claims that six out of nine major UK cities are seeing lower workstation rates for space than they were a year ago with Birmingham, Liverpool, and Manchester being the only cities to experience increased rates.
Instant's data suggests that locations such as Edgbaston, Bromley, Milton Keynes and Luton are seeing rates for office space increase whereas towns such as Croydon, Harrow and Salford are experiencing lower rates than they were pre-pandemic.
John Williams, Director, The Instant Group, comments on the findings: "The pandemic has been the catalyst for driving innovation in the commercial real estate sector, particularly across the regions, but different parts of the country are being impacted by this change in different ways. Occupiers have the power right now and this is likely to be the case for the foreseeable future as we continue to see decreasing rates across key markets. In most cases this goes against the grain of the traditional real estate cycle which is a sign of a significant shift in the market.
"Occupiers have the power right now and this is likely to be the case for the foreseeable future"
"One of the major risks for companies is future uncertainty and for corporate real estate teams it is critical to reduce the level of capital expenditure as far as possible, this includes being more efficient and thinking innovatively about how they utilise their workspace. As the UK comes out of lockdown, businesses want to reduce CAPEX where possible and be 'cash-rich', ready to invest in growth strategies, new markets or research and development rather than be heavily invested in real estate.
"The office market is responding to this and we are seeing more variation with a greater focus from landlords in providing the type of space and environment that employees now want. Those eager to capitalise on this opportunity are starting to think about bringing lease term lengths in line with changing business cycles and looking at how can they value their asset differently to reflect changing customer demands as we adjust to a new of working."
Image by Larisa Koshkina