October 1, 2019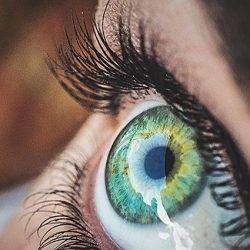 More than two-thirds (68 percent) of British businesses think that acquiring tech skills such as coding trumps the importance of more classic subjects such as maths and science. The research, from tech job board CWJobs, also claims that 71 percent of businesses urge candidates to learn tech specialisms in order to futureproof their careers. Active jobseekers should take note of skills that can push them to the top of the hiring list, with eight out of 10 (80 percent) business leaders revealing candidates having a tech specialism is an important factor in their future hiring decisions across any job sector.
In fact, six out of 10 (63 percent) admit they would hire someone with a tech specialism over a candidate without one, in order to futureproof their company. A similar amount would make the same decision because the candidate would be able to train others (64 percent) or that it would give the business leaders themselves a chance to learn (62 percent). Looking across all industries, proficiency in cyber security (79 percent) is seen as the most in-demand tech specialism needed by businesses in their employees, ahead of data analytics (76 percent) and business intelligence (76 percent).
The retail, catering, sport and leisure industry chose cyber security (76 percent) as its preferred skill, ahead of business intelligence (73 percent) and data analytics (72 percent). Sports performance analysts Catapult Sports reveal why having employees with tech skills is so important to its industry.
Around the country, London's business leaders had the same priorities as the rest of the nation, but nearly three-quarters (73 percent) also said skills around Internet of Things (IoT) were important for their employees to have. In Birmingham, over half (54 percent) think coding is a vital skill.
Demand for these skills from future employees is emphasised by the lack of tech specialisms within current UK workforces. Cloud skills (44 percent) emerged as the most prevalent in employees, ahead of cyber security (43 percent), with no specific skill present in a majority of UK businesses' workforces.
Lessons to be learned
As the UK faces a skills crisis, over half of UK business leaders (53 percent) revealed they don't think children are taught enough tech specialisms at school. When asked when kids should be taught tech skills, nearly three-quarters (73 percent) feel it needs to be during primary (37 percent) or secondary education (36 percent). In fact, in order to help close the tech skills gap, 86 percent of businesses would consider partnering with a school or college.
Aside from education, UK business leaders think there are additional ways to plug the skills gap, with increasing training programmes (52 percent), more government investment in the tech industry (50 percent) and offering more apprenticeships (47 percent) the top suggestions.
"The UK is facing a skills crisis and those with tech specialisms on their CV are being sought after by all companies, now more than ever," said Dominic Harvey, Director at CWJobs. "In order to plug that gap, businesses are calling for tech to be given more of a prominence in the school curriculum. What's clear is that learning a tech skill isn't just something that's relevant for one role or one industry, but the entire UK workforce needs to be embracing it if the country is to remain competitive on the world stage."