October 23, 2018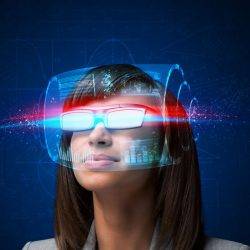 While there is substantial potential for the deployment of wearables there are also significant technical, social and legal challenges. This is the conclusion of the latest white paper from BSRIA, 'Wearables & wellbeing in buildings – the story so far' which found little evidence of any practical solutions linking wearables to HVAC or building systems in general that were already in operation, apart from in "niche areas" such as wearable security fobs. A wearable is a device or an item of clothing which can be worn by a human, or possibly be carried as an implant, which has a degree of "intelligence" built into it and can potentially communicate with the Internet of Things (IoT), either directly or indirectly, for example via a Bluetooth connection to a smart phone. The paper looked at the kinds of wearable technologies currently available, including smart watches, smart glasses and smart clothing, which can provide heating, enhanced visibility or greater sensitivity, and describes what needs to happen in order to bring viable solutions to market that link wearables and building systems in a "useful way," with a particular focus on comfort in buildings.
Henry Lawson, BSRIA's Senior Market Research Consultant, BSRIA's World Market Intelligence Division commented: "At present, the practical applications of wearables are strongly focused on health and fitness, from the monitoring of basic health metrics such as exercise taken and heart rates, through to the tracking of specific and sometimes serious medical problems. There is also some overlap between health and 'leisure' with goals such as relaxation.
"There is growing evidence to support the common sense view that people who are healthier and happier are likely to be more productive and that this can feed into a positive financial return. There is also evidence that buildings can affect wellbeing positively or negatively both through their design and through the functionality and efficiency of the systems running to heat, cool and ventilate and light the building."
He adds that there needs to be a means of collecting, calibrating and analysing data from a lot of different wearable devices as it raises issues of consent, privacy and data security, as data relating to physical health is likely to be highly sensitive and data relating to mental states even more so. People in buildings, whether employees, customers or visitors, need a motive to share their data.
"Ironically, when it comes to emerging technology of this kind, one thing that the past has taught us is that some of the most important and far reaching applications for wearables, both inside and outside buildings, are likely to be ones that we have not even thought of yet."