June 15, 2017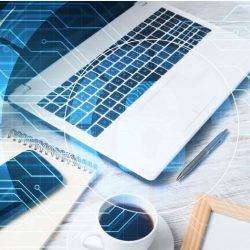 Companies are increasingly using sophisticated technology offerings as a way to attract and retain talent, as faced with a competitive hiring environment, and rising occupancy costs they must create a user experience that makes employees more efficient and effective and the office the preferred place to work. This is according to CBRE Research's latest Global Prime Office Occupancy Costs report (registration needed) which found – not uniquely – that technology is the biggest catalyst of change in the workplace today, as mobile devices, virtual networks, videoconferencing and cloud storage create a seamless transition from the physical workplace of the 20th century to the virtual workplace of the 21st century. This technology is also being used by occupiers to understand and manage their occupancy patterns in sophisticated ways and create an environment that maximises employee efficiency.
"One of the coolest things we see organisations doing today is thinking about the opportunity to connect people more effectively," says Lenny Beaudoin, leader of CBRE's global Workplace practice. "A building is inherently a social network, and predictive technology can be used to connect people working on similar projects, connect people to space and connect people to services that help them make more efficient use of their time."
Georgia Collins, who co-leads CBRE's Americas Workplace practice, notes that, "Predictive tools will help us accelerate how professional networks are built and relationships are formed. This will be facilitated by technology, but it will be the responsibility of someone at the local level to take on a concierge-type role that will foster these relationships. Many commercial real estate organisations are transforming to fill this role."
Health and wellness is also a growing trend in workplaces across the globe. Technology related to health and wellness, such as wearable fitness trackers, apps and social network platforms, is growing in usage. These platforms are making health and wellness more fun and interactive for employees, while allowing companies to better understand the impact and effectiveness of their programs. However, simply providing the technology is only the first step.
"Analyzing data to create targeted campaigns to employees based on health needs and evaluating program effectiveness according to healthcare spend is the future in this space," said Julie Whelan, Americas head of occupier research, CBRE. "As demographics in the workplace get younger and technology advances, we expect this trend in health and wellness to grow."