June 26, 2017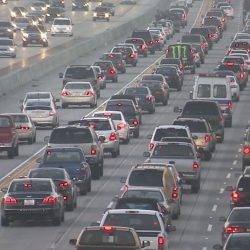 FlexJobs and Global Workplace Analytics have published their 2017 State of Telecommuting in the US Employee Workforce report, which claims to be the most up-to-date and comprehensive data analysis available on the state of working from home in the United States. According to the study, the number of people telecommuting in the US increased by 115 percent between 2005 and 2015. Other key findings of the study include: 3.9 million U.S. employees, or 2.9 percent of the total U.S. workforce, work from home at least half of the time, up from 1.8 million in 2005 (a 115 percent increase since 2005); the average telecommuter is 46 years of age or older, has at least a bachelor's degree, and earns a higher median salary than an in-office worker; roughly the same population of women and men telecommute; and in more than half of the top US metro areas telecommuting exceeds public transportation as the commute option of choice. The report's definition of telecommuting refers to non-self-employed people who principally work from home at least half of the time.

"Telecommuting offers compelling benefits for economic and job growth while also better addressing current societal, environmental, and infrastructure challenges stemming from our current workforce norm," said Sara Sutton Fell, Founder and CEO of FlexJobs. " And while more companies are acknowledging this formally, this data confirms what we've been observing at FlexJobs for the past ten years, which is that more and more companies–whether they're private, public, nonprofit, or start-up — have recognised the bottom-line benefits of telecommuting and are increasingly incorporating this type of flexible work arrangement into their business strategies," Sutton Fell concluded.
The report includes information on the following:
Trends in the telecommuting workforce over the last ten years
Demographics of the average telecommuter (age, gender, education, salary)
Telecommuting by industry, occupation and sector
Telecommuting by metro area (prevalence and growth)
Actual and potential economic and environmental impact of telecommuting
"The trend is unmistakable. Leading employers are cashing in on the people, planet, and profit benefits of allowing their people to choose where they want to work," said Kate Lister, President of Global Workplace Analytics.
The findings in this report are based on a special analysis of the latest U.S. government data commissioned by FlexJobs and conducted by Global Workplace Analytics using, among other tools, its proprietary Telework Savings Calculator.