January 25, 2021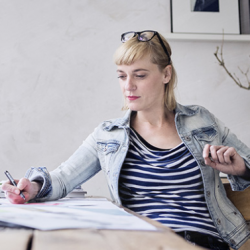 Companies are searching for ways to reinvent the office and give employees reasons to return to their workplace and a new report by JLL says the focus must be on the workforce. The report, Reimagine: the new future of work to shape a better world predicts that the future of work will involve companies prioritising the health, wellness and mental well-being of employees.
There will also be great transformation of the workplace, with the traditional office evolving to become a central hub redesigned for employee interaction, collaboration, innovation and education.
Insights from the report were covered in JLL's virtual event featuring industry experts from Barclays, Discovery Inc and Vodafone, who highlighted the trend towards hybrid work ecosystems that include flexible, office-based and remote working. Panelists discussed how a dispersed, digitally enabled, liquid workforce will characterize the world of work in 2025 and noted the importance of what employees need to return to the office in 2021 and beyond.
"As we look towards a post-pandemic way of life, it's important to compare experience and share best practices. The panel discussion confirmed the seismic shift towards a workforce-centric model and a renewed focus on what is important to employees, such as quality of life and well-being," said Mark Caskey, CEO JLL Corporate Solutions, EMEA. "A new purpose for the workplace is emerging and employers need to evaluate what that means for their business model. We must collectively build toward a more connected, sustainable workplace which aligns with employee expectations."
Hybrid work ecosystems are not just a pandemic-necessity, they're here to stay
As the trend toward hybrid work ecosystems advances, offices continue to act as collaboration spaces and centres of innovation. Employees still retain a strong affinity for the office. JLL data claims that 70 percent of employees find the office environment is more conducive to team-building and creative collaboration. Remote work patterns will likely consist of two days a week in the office, while many employees (74 percent) are considering a four-day week.
The office of the future will have to quickly adapt to become inspiring, collaborative spaces rather than the lined-up desk model of before. A significant shift in flexible space operating models is anticipated, with landlords creating their own flexible space or partnering with flexible space operators.
"The question businesses now face is how to get the hybrid model right."
"The question businesses now face is how to get the hybrid model right. We know people want a choice between remote and office working," said Sue Asprey Price, JLL's Head of UK Corporate Solutions and Occupier Clients speaking at the event. "This will require investment in what we refer to as 'the club'; the headquarter space, to ensure the experience and environment that employees are looking for to drive performance exists. We're starting to see decisions being made and a shift in both business models and portfolio choices to reflect the new way of working."
Health and wellness of employees will represent a huge area of investment
Perhaps the greatest legacy of the pandemic is the deepened focus on individual health and well-being. The health and well-being of the workforce, including a safe and healthy working environment, are paramount to business success. In 2021 and beyond, new styles of management will continue to evolve, prioritising innovation and inspiring company culture.
"The pandemic is a human problem, so it is little surprise there is increased focus on what the workplace can do to support wellness and wellbeing," said Mara Cummings, Senior Vice President, Global Real Estate Planning & Development, Discovery Inc. "It's important to take a considered approach to next steps; to gather all the right data and make small changes along the way, given the pandemic continues to evolve. Not everyone's experience is the same and so businesses need to listen and apply a tailored approach."
Traditional work priorities have also been deeply challenged during the pandemic, for example 72 percent of employees now view work-life balance as more important than securing a comfortable salary (69 percent). This means the future of work must refocus on the needs and preferences of a liquid workforce. Businesses must cultivate employee-centric solutions that offer choice and flexibility to optimise employee experiences and performance.
Sustainability is not only a government mandate but the will of the employee
There is an undoubted global shift in energy toward climate change and sustainability. With the built environment estimated to account for more than 40 percent of global energy consumption, and for approximately one-third of the world's carbon emissions, real estate has huge role to play in creating a better world. Not only will real estate planning have to meet zero carbon initiatives, but people also want to be a part of a company with a purpose and commitment to a more sustainable world.
Image:JLL