July 25, 2023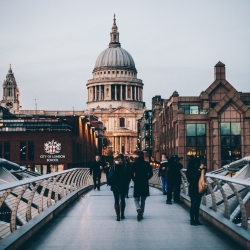 A new poll from IE University,  the WorkAnywhere campaign and Remote claims that office workers are experiencing the highest levels of burnout and lowest levels of happiness and job satisfaction when compared to remote and hybrid workers. The team behind the survey say this indicates that the office environment isn't the effective separator between life and work that many believe it to be. According to findings from The Global Life-Work Survey, in the past month alone, 41 percent of full-time office workers experienced signs of burnout compared to 26 percent of fully remote workers and 34 percent of hybrid workers.
The study also claims that remote workers experience the highest happiness levels compared to office workers, with 42 percent of remote workers rating themselves at eight out of 10 and above for happiness compared to just 21 percent of office workers.
The survey identified four types of worker profiles within its respondent pool, including "work warriors", which made up 15 percent of respondents, "separators" (45 percent), "integrators" (14 percent) and "family guardians" (26 percent). When working remotely, separators experienced the least burnout, as they are able to fully focus during work hours, complete their tasks, and fully switch off on evenings and weekends. Comparatively, integrators struggled to find a separation between life and work and experienced the highest levels of burnout.
Worker burnout is currently a priority of Members of the European Parliament thanks to the recently launched European Charter for Digital Workplace Wellbeing, spearheaded by the Future Workforce Alliance. The FWA claims to be a forum of politicians, business leaders and academics focused on policy changes in response to the digital transformation of work environments. It was co-founded by remote work software provider Remote.
Around 1,000 workers from Europe, Africa, North America, South America and Asia participated in The Global Life-Work Survey, designed and analysed by academics from IE Business School. Participants work across a variety of industries including tech, healthcare, education and public administration and work remotely, in the office or on a hybrid basis.