July 17, 2018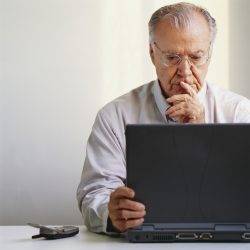 The talents of more than a million people aged over 50 who want to work are being wasted because of discrimination, bias and outdated employment practices, claims a new report from the UK government. The report from The Women and Equalities Committee also concludes that Government and the Equality and Human Rights Commission (EHRC) are failing to enforce the law on age discrimination and must be clearer that prejudice, unconscious bias and casual ageism in the workplace are all unlawful under the Equality Act 2010. Although the Committee concludes that the Government's employer-led approach has its advantages, it does not present a strong enough challenge to discriminatory practices or attitudes.
MPs on the committee have called for the Government to work with the EHRC to agree specific enforcement actions across both the public and private sectors. Specifically, recruitment agencies should accept greater responsibility for collecting data on where older workers are being excluded and developing a plan of action to remove discrimination from the recruitment process.
Chair of the Women and Equalities Committee, Maria Miller MP, said: "Age discrimination in the workplace is a serious problem, as many older people have discovered. Yet despite it being unlawful for more than a decade, the scale and lack of enforcement uncovered by our inquiry is both alarming and totally unacceptable. The Government and the EHRC have failed to get to grips with this. They must be more robust in providing a remedy to potentially unlawful working practices in the recruitment sector. Strategies such as Fuller Working Lives and the Industrial Strategy are not coordinated and lack any plan to ensure that existing legislation is being implemented and enforced.
"As a country we face serious challenges recruiting and retaining an experienced and skilled workforce. Until we tackle discrimination against the growing number of over 50s, they will continue to be consigned to the 'too old' pile instead of being part of the solution. The business case for an age-diverse workforce is clear. Despite this, employers continue to organise workplaces around an outdated, inflexible model that this inquiry and our past inquiries into fathers in the workplace and the gender pay gap show no longer works. It's time for a mandatory approach, with flexible working being the default from the time jobs are advertised onwards."