November 25, 2016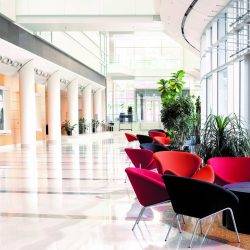 More and more businesses are recognising the power of the workplace experience to drive employee performance and engagement. Global brand Airbnb, for example, has now renamed its head of human resources as "chief employee experience officer." This is good news for workplace design and management professionals. We are well placed to capitalise on this shift in business opinion, but if we want to make a tangible impact, we need to bring practical solutions to the table. First and foremost, these need to be backed up by research. There have been few studies specifically into what makes a healthy and productive work environment. However, there are a number of research projects that examine how a human being's surroundings impact their mood and behaviour, and in particular how consumer environments shape customers' perception of and engagement with a brand. As workplace professionals, we can learn a great deal from this consumer research and this is why workplace design and management teams should look towards consumer-facing industries for inspiration.
Lessons from the consumer world      
One of the most significant findings from consumer research is the sheer power of the emotional connection. Customers are much more likely to demonstrate loyalty to a brand and purchase its products or services if they feel it understands them and cares for them. Research has shown that physical surroundings can play a large part in forming this impression.
The workplace is in many ways a physical representation of an organisation's brand and there is no reason why businesses cannot use it to provoke a similar emotional connection in employees. We need to put building users at the heart of the workplace design and management process, constructing the working environment around them to show that their employer understands and values their needs.
Research in the consumer world has also pointed to the powerful role of sensory cues. In the supermarket industry, for example, the smell of freshly-baked bread is believed to increase sales by up to 300%, while warm colours are thought to encourage favourable reactions in shoppers. There is no reason why we can't find the equivalents for our workplaces.
A new approach
Making cosmetic changes alone is not enough. If we want to embed the lessons from the consumer world into the workplace and profit from them, we need to make sure that this change of approach is backed by strong leadership and cultural change. Again, we can learn from the techniques developed by more customer-facing industries. Pioneered by the hotel sector, the concept of customer journey mapping sees building teams trace a guest's path through the premises to ensure their experience is positive from start to finish. It is a useful tool for workplace teams looking to continually assess working environments and identify where changes need to be made.
We also need to maintain the momentum of any changes to the workplace experience. The initial wow factor of a new work environment is often fast to fade. As the retail world suggests, when the novelty of an experience wears off, people are quick to become disengaged so environments must evolve and innovate to offer original experiences for their users. For those designing and managing workplaces, implementing a single series of changes will have little long-term benefit and any programme of change must be part of a wider ongoing process. Julia Lindsay, CEO of the iOpener Institute, for example has stressed the importance of developing a culture of innovation when it comes to the work environment. We need someone to be responsible for bringing together the various inputs into employee productivity and engagement and ensuring that the workplace adapts to meet employees' changing needs.
Adopting this new approach to the way we design and manage our work spaces will present challenges and requires new skill sets and ways of thinking. Making the transition, however, will bring significant benefits, helping businesses to unlock the value of their buildings and their most valuable asset: their people.
_______________________________________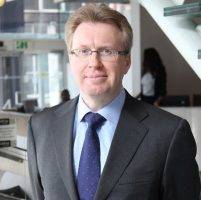 Jeff Flanagan, managing director – commercial at Interserve,  heads up Interserve's corporate occupier and retail sector operations and has been in the industry for more than 20 years. He oversees Interserve's facilities management and workplace solutions for professional services, legal, retail, technology and media customers based in the UK and Europe and is the driving force behind Interserve's 'Workplace experiences – the science series' research project in partnership with Advanced Workplace Associates (AWA).