March 10, 2015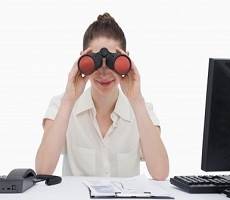 The younger generation of workers say high visibility and the chance to help influence the workplace culture is of much more importance than the size of their pay packet. When asked by US-based firm Futurestep what matters most to them as employees, the greatest number of Millennial respondents – those born after 1980 – (23%) said it was "the ability to make an impact on the business," followed by "a clear path for advancement" (20%) and "development and ongoing feedback" (16%). Income came in at fourth place at 13 percent. When questioning what makes Millennials choose one job over another, more than a third (38%) said "visibility and buy-in to the vision of the organization" while 28 percent said "a clear path for advancement." "Job title and pay" came in third place at 18 percent.
Trish Healy, Futurestep vice president of RPO Operations in North America commented: "This research demonstrates the changing priorities of today's young workforce. Where traditionally we might have expected salary to be the number one differentiator for talent choosing their next employer, Millennials are now placing greater value on understanding what a company stands for and how, as employees, they can play a role in growing the organization into a better, stronger brand,"
She added: "As part of the recruiting and onboarding process, organizations need to clearly communicate the paths for advancement and create ongoing dialogue about development opportunities."
The survey also revealed that nearly half (42 percent) of survey respondents believe social media is the best tactic for recruitment, followed by "word-of-mouth/networking" (28 percent) and online talent communities (19 percent).
"Businesses need to meet these young professionals where they live, which is on social and mobile platforms," said Healy.
"These channels are clearly a way of life for this generation, making it imperative that when companies look to hire the best and the brightest, they are creating digital-first recruitment strategies. Mobile optimized career sites as well as online professional and social communities that communicate the culture, values and personality of the company with real-time interaction from the brand, will enable members of this generation to truly connect and engage with the company."
Healy added that a multi-channel approach is essential to attracting, engaging and retaining the talent with the right skills, experiences, traits and drivers to achieve the company's strategic objectives. "Doing so will allow the company to stand out from competitors in the war for top young talent," she said.
Additional findings from the survey of 800 people in the US, revealed that once employees are hired there are key benefits to in-depth, so-called 'onboarding' practices. While 81 percent of respondents said they currently develop millennial employees differently than other employees, more than half of respondents (54%) said onboarding programs help improve performance and accelerate time to full productivity. Nearly one quarter (23%) claimed it provided company leaders with more insight into future stars within the organization.