July 10, 2017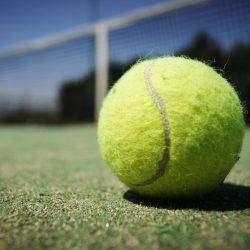 According to a survey from the Institute of Leadership & Management a majority of workplaces are dealing with the summer of sport, by using flexible working to accommodate people's enthusiasms. Based on a small sample size of around 200 organisations, three quarters (75 percent) of managers would allow staff to watch or listen to sporting events in the office. Staff wellbeing (28 percent) and lower absences (25 percent) are seen by managers as the two biggest benefits in allowing staff to watch or listen to sporting events in the office, according to the study. 78 percent said holiday clashes leaving too many employees off was the hardest aspect of managing staff over summer. The survey claims that 45 percent of managers see sporting events as a tool to boost staff morale. 'Dress down Fridays', flexible working hours and picnics were other popular methods. The study also found that managers believed allowing sport to be watched in the office means less absence due to sickness.
Discussing a scenario around permitting four key members of staff to go to a sporting event on the same day, most (34 percent) said they were happy to allow all four to go if their workload could be covered and the needs of the business allow it. One manager said: "Opportunities to attend such an event don't come up often, we work together as a team, so the members of the team that aren't attending will cover those that are. The staff that are left behind will have their chance another day."
Kate Cooper, Head of Research, Policy and Standards of the Institute of Leadership & Management says: "When it comes to motivating staff during the long summer months, flexibility is key. Employers can try to be accommodating about allowing different working hours and arrangements, so employees can enjoy as much as they can of the summer weather and events taking place. This can involve letting staff watch important sporting events in the office, and let's not forget school sports days, also important events for many parents. The focus should be on ensuring the work gets done, trusting staff to manage their own schedules so overall productivity isn't affected.
"Mixing up the work environment can also really boost morale; managers can book meeting spaces that are light and airy and even have team meetings outside. Quieter summer months are also perfect for focusing on planning and strategy; encourage staff to do a work MOT or organise an office clear up. There are also great opportunities for team building and company away days outdoors which can give employees a great sense of inclusion and boost motivation."