February 18, 2013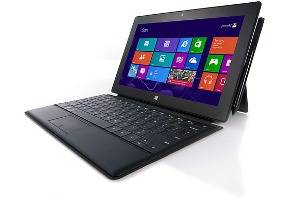 The signs of the final showdown between the personal computer and the tablet are now all around us. It is evident in the launch of new products such as Microsoft's Surface and the new generation of more powerful iPads which can (nearly) match the performance of Apple's own laptops. It is also evident in the restructuring of firms like Dell, once the world's most successful PC maker. The end result will not only be a new shape for the products on which we work but also a new shape for the places in which we work. Our postures will change and so too will the things we need to support us. 
The $24 billion acquisition of Dell two weeks ago to return the firm to private ownership was a tacit admission that the days of PC domination are officially over. At the height of its success at the turn of the Millennium, Dell was valued at $122 billion. It now has to reshape to address the fact that this year will see worldwide sales of tablet computers surpass those of PCs for the first time.
The technology itself is changing. Apple recently introduced a new 128GB version of the iPad4 which is not only an attempt to challenge the new Microsoft Storage Pro by matching its storage capacity, but also offers a degree of overlap with Apple's own laptop offering. Apple is not only asking consumers to choose between its products and those of the old foe, but also to choose between which category of Apple's own products they prefer.
It's easy to understand why it is doing this. The tablet market was virtually non-existent in 2009. This year, worldwide sales are expected to hit 240 million units. Over the same period PC sales have stagnated in spite of launches of products such as Windows 8.
It will be intriguing to see exactly what impact this will have on the way we design and manage workplaces. Already we are seeing signs of a new generation of tablet related ergonomic problems, so there will undoubtedly be changes in the way workstations are designed – assuming some people use them at all, but there will inevitably be changes in the layout of our workplaces and growing demands for a new legislative environment.
In Europe, where ergonomic regulations have yet to keep pace with the uptake of laptop computing, a fresh look at legislation is long overdue. Meanwhile firms are still coming to terms with how to manage their own policies with regard to the use of tablet computers, not least in the development of an effective approach to Bring Your Own Device (BYOD) policy.