March 2, 2021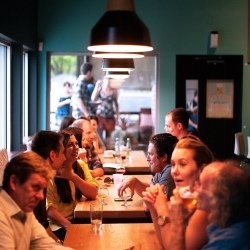 There is real optimism amongst small businesses owners that their businesses will return to pre-COVID normality by the end of the year, claims Tide. In a study conducted amongst small business leaders (of up to 50 employees), over two thirds (64 percent) agreed it was likely that with the successful vaccine roll-out their businesses could get back to normal before the end of 2021.
While small businesses are optimistic about the longer term, they are still facing extreme difficulty in the short-term. Only a quarter (26 percent) of small businesses expect to see their business's income increase over the next three months.
The study claims that there is strong demand for the Chancellor to announce the extension of the Job Retention (furlough) Scheme in the upcoming Budget. Almost a third (28 percent) of small businesses say this would be crucial to their business's survival. In addition, 32 percent would like to see an extension to the Coronavirus Business Interruption Loan Scheme and a further third (31 percent) would like an extension to business tax breaks.
The furlough scheme has undoubtedly been a lifeline for small businesses and the millions of people they employ. Worryingly though, a fifth (20 percent) of business leaders surveyed say they expect to have to make redundancies once the scheme ends. With a further 21 percent unsure if they will be able to keep people on.
Short-term support, such as extension to furlough, is essential to keep businesses going through the current restrictions. It is vital that these support schemes continue. However, a long-term programme of financial assistance is also essential if small businesses are able to capitalise on current optimism and get back to normality this year.
Oliver Prill, Tide CEO said: "The vaccination programme has certainly lifted the nation's mood and it is heartening to see such optimism return to small businesses after such a difficult period.
"It is heartening to see such optimism return to small businesses"
However, I am concerned that a fifth of small business leaders believe they will need to make redundancies once the furlough scheme ends. Considering the number of people employed by the small business community, such redundancies could have significant ramifications. These statistics demonstrate the need for strong long-term as well as short-term support.
I would welcome the Chancellor extending the furlough scheme in the upcoming Budget, but I would also call on the Government and the business banking industry to ensure there are a variety of options available to businesses needing capital over the coming months and years."
Image by Free-Photos