September 6, 2016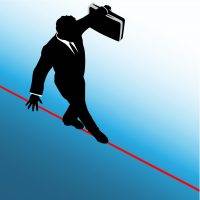 While the number of independent workers in the US gig economy is expected to grow to 54 million people by 2020 and some 40 percent of workers have already experienced it according to MBO Partners: State of Independence in America 2016, a new online poll by Deloitte of nearly 4,000 workers found that 67 percent of those who have worked as an independent contractor would choose not to do so again in future. Additionally, more than 60 percent of employed workers said that their stability would suffer if they moved to independent contract work, and 42 percent worry about sacrificing good compensation and benefits. Four-in-ten respondents (41 percent) recognise that independent contracting offers more flexibility to work where, when, and how they want to as compared to full-time employment. However, respondents cite inconsistent cash flow and lack of employer-paid benefits as drawbacks that discourage them from pursuing independent work.
Furthermore, less than half (48 percent) of those who worked as an independent contractor were very satisfied with their experience, and more than half (56 percent) said the most important benefit of full-time employment is the steady income.
According to Mike Preston, chief talent officer, Deloitte LLP: "In order to achieve business goals, organisations should look to attract all talent pools. Organisations should start thinking about the culture they have in place and the experiences they can design for contingent workers. Today's workforce wants the ability to choose how they work—full-time or contract work. Regardless of what they choose, they crave a holistic experience that combines good compensation and benefits with a focus on well-being and career development."
There is more on respondents' minds than financial security. Nearly half of respondents said that a company's culture is "extremely important" in choosing where they want to work. Of those respondents, 53 percent of millennials and 50 percent of Generation X respondents noted that culture is "extremely important," while only 40 percent of baby boomers said the same.
Those who have previously worked as an independent contractor, however, agree—nearly half said that a lack of connection to a company's culture would discourage them from working independently in the future. This also affects adaptation to a company's culture, with nearly half (45 percent) of all respondents believing that it would be difficult for an independent contractor to understand and connect with a company's internal culture. Forty-four percent of those who have worked as an independent contractor agreed, as did half of the millennial cohort who responded to the survey.
Despite the challenges, more than one-third of respondents (34 percent) said they would consider working independently. Women clearly see the upside of the flexibility that contract work offers. Almost half (46 percent) of women respondents indicated the ability to attend to personal needs is an advantage of being an independent contractor. While women recognise the benefits of contract work, men are still more likely to work as an independent contractor—42 percent of men versus 27 percent of women. Men also indicated more satisfaction with independent contract work than women (50 percent vs. 45 percent respectively).