May 11, 2021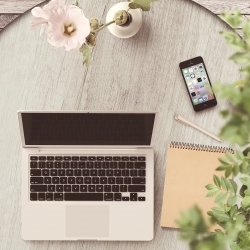 New research by Applaud, claims that UK business HR decision makers are paving the way for a new era of work post-pandemic, with organisations across the country looking to close or downsize their offices and focus instead on hybrid, remote working.
With many office workers having worked remotely or in a hybrid environment for over a year, business attitudes towards on premise locations and flexible working are changing. 26 percent of UK businesses are now set to close, downsize or consolidate their offices post pandemic as a result, while over half (53 percent) will now enable some form of flexible and remote working.
The findings form part of a piece of research conducted on behalf of Applaud by YouGov, which looked at workplace trends post-pandemic. Interviewing key business HR decision makers across the UK, the research suggests that the pandemic has made organisations re-evaluate the office, looking to shift investments towards remote working tech and their HR teams instead.
Findings
The research, which saw HR Decision Makers at 500 small, medium and large organisations interviewed, claims that 53 percent of organisations will no longer require employees to come into the office five days a week; allowing them to work from home or remotely. 14 percent went as far as to say they will not require employees to visit the office at all, while 30 percent expected them in between 1 to 3 days.
The shake up in the way we work is likely to have lasting impact on business employee relations. The pandemic, which forced millions of workers into remote working almost overnight has offered organisations plenty of time to reflect on their existing processes.
44 percent admitted that their HR department was not equipped to deal with remote working during the early stages of the pandemic, with 43 percent having invested over the past few months in their HR teams to improve the situation. 35 percent are planning to develop an employee engagement role distinct from traditional HR to support staff engagement and improve employee experience remotely.
"Organisations must continue to invest in the HR technologies that offer a consumer-grade worker experience"
Sitting alongside this HR investment, respondents also said that they want to spend significant resources rewarding employees as the damage of the pandemic looks to soften. 18 percent said they will look to give employees better pay and or promotions in the coming months while 46 percent will implement better remote working tools to ensure continued engagement and productivity in a remote working future.
Commenting on the research Duncan Casemore, Co-founder and CTO, Applaud said: "When it comes to the way we work, organisations are embarking on an era of unprecedented change. Driven by employee experience, business leaders are turning away from the traditional five days in the office format, instead moving to provide more productive flexible and remote working scenarios.
"While there has been great clamour from the workforce to implement more flexibility in the way we work, the COVID-19 pandemic has provided the catalyst to initiate these changes. To ensure employees remain productive while remote working, organisations must continue to invest in the HR technologies that offer a consumer-grade worker experience, and which keep remote employees motivated and happy."
Image by Darkmoon_Art