April 30, 2021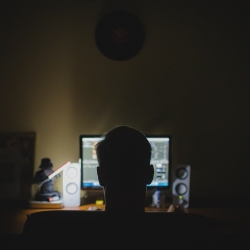 Slack, a messaging app for business, has released new research looking into how UK businesses can change their approach to employee experience as lockdown eases, in order to help uphold culture, create flexibility, and maintain productivity.
Working closely alongside Chartered Psychologist and Founder of The Career Psychologist, Rob Archer, and to mark the end of Stress Awareness Month, the survey examines the importance of wellbeing for the future of work, and the role which employee experience plays in preserving culture and promoting a healthy workplace.
With figures highlighting that 3 in 5 (56 percent) workers have experienced burnout (emotional, physical and mental exhaustion caused by workplace stress) since the first lockdown in March 2020, an increased focus on workplace wellbeing couldn't come sooner.
And employees think so too. A third (32 percent) of UK workers admit to wanting a more mindful culture, with set work boundaries. Over half (56 percent) feel that their employer is already making improvements to work culture, through initiatives that promote wellbeing or providing further flexibility.
Over a third (36 percent) said those companies who offer increased work flexibility when it comes to hours and policies are the most attractive. However, the majority (42 percent) of employees who have worked from home in the last year are concerned they won't have the same level of flexible working in the future.
Wellbeing is also a key differentiating factor for businesses, with a quarter (25 percent) of UK knowledge workers being more attracted to companies who actively fight burnout by being proactive about the mental health and wellness of their people.
Stuart Templeton, Head of Slack in the UK, said: "As stress and uncertainty have increased, leaders have understandably become proactive in tackling issues surrounding the mental health and wellness of their people. It's very positive that UK employees are already seeing an improvement in their work culture and what their employers are offering—now is the time for businesses to continue on this trajectory. At the end of the day, an employee who is cared for and supported will be inspired to do their best work.
"At the end of the day, an employee who is cared for and supported will be inspired to do their best work."
"Business leaders must take employee experience to the next level, in order to benefit from the new post-pandemic trend of hybrid working. They need to take time to connect with people and be more aware of everyone's physical and mental health. This means creating a culture that champions employee wellbeing and provides workers with the right tools to be productive, both at home and in the new-look office environment."
The research also highlights how workers have been impacted by burnout and imposter syndrome (a collection of feelings of inadequacy that persist despite evident success) since the start of the pandemic, notably those who joined companies during lockdown. 66 percent of workers who joined their current role less than a year ago agreed to having experienced burnout. One of the factors found to be associated with this was not feeling supported by or connected to teams, with 31 percent of people working from home believing it contributed to these feelings of emotional, physical, and mental exhaustion caused by workplace stress.
Technology has a major role to play in how connected and included people feel in the workplace. With less physical connection between people, channel-based messaging and collaboration tools, like Slack, act as a central place for work and social interactions, housing culture and enabling flexible and asynchronous work.
Image by tookapic