March 11, 2019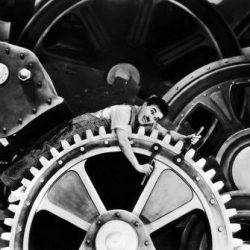 The recruitment and retention of manual and elementary service workers has become a significant challenge for UK employers, claims a new study. The research by Quinyx in collaboration with Development Economics and Censuswide, found that factors such as low pay and a lack of flexibility are key issue, resulting in nearly half (49 percent) of UK employers finding it difficult to recruit these workers, and the same percentage reporting challenges around retention. Issues with recruitment and retention were discovered to be most acute in industries such as hospitality, catering & leisure and retail. In addition, larger businesses (those with a workforce of 250 to 500) are more likely to face challenges compared to smaller-sized businesses. Regionally, businesses in London and the East of England are most likely to struggle to recruit workers into manual or elementary service roles. The findings come at a time when UK employers are expressing growing concern around access to manual and elementary service workers post-Brexit.
When asked to identify the key frustrations of their workforce, 33 percent of UK employers cited low pay as a major grievance, with 32 percent saying it's the main reason employees quit. Similarly, a quarter (25 percent) quoted unsocial hours as significant problem, with 23 percent saying it's the main reason they lose employees. A lack of career progression among manual and elementary service workers also causes employers to lose staff, with 22 percent saying it's a notable grievance, and 24 percent citing it as main reason for their employees quitting.
One fifth (19 percent) of employers claimed lack of flexibility in the workplace as a major complaint among their workforce – with 17 percent saying it's the main reason why workers quit their jobs. Indeed, despite reported increases in flexible working among manual or elementary service workers in recent years, there is more that needs to be done.
Retention and recruitment are also having a huge impact on productivity. The study calculated that skills shortages – which come about as a by-product of poor retention and inability to recruit blue-collar workers – result in an average drop in business growth of 9 percent. This figure is marginally higher in healthcare, hospitality and logistics businesses (each 10 percent). Employers estimate that these skills shortages result in a 10 percent dip in productivity.
Mansoor Malik, Managing Director UK & International, comments: "The UK's manual and elementary service workers are a vital part of the economy. And, with Brexit threatening the inbound flow of skilled workers, it is crucial that employers ensure they're doing all they can to attract, engage and retain their staff.
''With half of employers already struggling to recruit and retain, it's clear that employers need to address these challenges sooner, rather than later. Whether this means offering greater flexibility or developing more attractive and formalised career paths, ensuring the workforce is skilled and robust is essential to future productivity and economic success."
According to Quinyx's research, business leaders working in organisations with a blue-collar workforce predict that they will lose 18 percent of that workforce as a result of Brexit, with over a fifth (22 percent) saying they expect to lose 31 percent or more. Particularly vulnerable to fluctuations in the workforce are logistics and healthcare businesses.
Looking further ahead, many businesses are wary about talent pipelines post-Brexit. Nearly half (49 percent) of employers said that they expect Brexit to have a negative impact on their future recruitment of manual and elementary service workers – with 15 percent expecting it to be severe.