April 13, 2017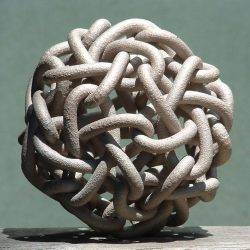 Following last week's report from the ONS on the UK's intransigent productivity  challenge, and the Bank of England's Chief Economist Andy Haldane's intervention on the issue, a new report from accountants and business advisers BDO claims that the UK's productivity crisis is deepening, rather than improving. The latest report claims that while firms are continuing to hire more staff, business output is struggling to pick up. The amount of output produced for each hour worked is therefore likely to slow further, undermining the UK's already low productivity levels. This is despite the steady increase in employment levels which have been relatively unaffected by the uncertainty surrounding Brexit.
BDO's Employment Index – which indicates firms' employment intentions – is above the long-term trend and has risen 0.1 from February to 102.0. Employment has grown steadily for the last six months and the unemployment rate, currently at 4.7 percent, is at its lowest in over 40 years.
However, despite the positive employment figures, BDO's Output Index – which indicates how businesses expect their order books to develop over the next three months – has fallen to 95.9. It is well below the long-term growth trend of 100 and is sliding closer to the point of contraction, below 95.0. The figures reveal the severe difficulty the UK economy is having boosting productivity, despite marginal increases announced by the ONS in early April.
The impact poor productivity is having on businesses is also being passed on to household incomes. Earnings growth is almost half what it was before the financial crisis and reflects the low productivity gains. Meanwhile, BDO's Inflation Index reached a new five-year high of 105.2 and with prices of goods continuing to adjust following the recent currency depreciation, inflation looks set to rise even further in the coming months. These factors combined indicate that if productivity doesn't improve quickly, consumer spending will be strained even further.
Commenting on the findings, Peter Hemington, Partner, BDO LLP, said: "Poor productivity performance is one of the UK's biggest economic challenges. The Chancellor spoke at length about solving the productivity puzzle when he delivered The Budget, announcing measures to invest in technical education and digital infrastructure to improve productivity. But his measures are very unlikely to be enough. The UK is a low investment economy with an education system that doesn't always deliver the goods. Successive governments should be applauded for the hard work done to improve education in England, which has shown real progress in recent years.  But technical education has not improved and there must be doubt as to whether this nettle is really being grasped. As for investment, the government should have the courage to borrow more to invest in the nation's increasingly threadbare and out of date infrastructure.
"BDO's New Economy report, which makes a number of policy recommendations for a thriving post-Brexit UK economy, also suggests some smaller scale but quick to implement and effective policies – for instance by increasing the annual investment allowance for mid-sized businesses, encouraging degree apprenticeships and increasing funding to help businesses modernise themselves for the challenges ahead."
Whatever the problems, it would appear that technology is probably not the answer, according to a study from Samsung. The research claims that time spent on technology issues could be a major contributor to the UK's productivity gap. While small business owners are spending nearly three-and-a-half hours on sales and close to three hours on marketing a week to drive new business, IT accounts for two hours and 47 minutes, and office management almost three hours.
The findings – part of Samsung's More Good Days at Work initiative, which shows small businesses how innovative technology can help their staff to have better days at work – highlight that the situation is mirrored in workers, with nine in ten (91 percent) losing concentration by coming to the rescue to help colleagues with IT issues. With two-thirds (63 percent) of workers spending between 15 and 45 minutes a day helping their colleagues with these issues, businesses are losing almost four hours a week per employee.
With business rates on the rise, say Samsung, the need for businesses to adjust their working environment is highlighted by the finding that nearly two-thirds (62 percent) of SME owners encourage mobile working. And, ensuring that their team has access to the latest technology (92 percent) is more important to SME owners in increasing productivity than always being contactable (83 percent), having access to emails outside of work hours (81 percent) and perks such as team drinks and half-days (80 percent).
Commenting on the findings, Graham Allcott, Author of How to be a Productivity Ninja and Founder of Think Productive said: "We have some fantastic businesses and innovators in the UK SME sector, but there are still big productivity issues. A lot of workers are distracted from the things that create impact and growth by tasks like IT issues, and we are falling behind the rest of the world as a result. While lots of these distractions might only be for 15 minutes here and there, this quickly adds up and affects overall productivity.
"Changing and updating technology for companies is obviously much more complex than simply upgrading your personal phone, especially for smaller companies that don't necessarily have dedicated IT support. The problem is that workers then often bear the brunt of this because it means they have frustrating or old technology to use at work, despite perhaps having newer devices in their home lives. There's also lots of unlocked potential in the fact that companies often don't recognise the power of training or even good practice-sharing when it comes to using apps and tools. In general, getting more savvy about our relationship with technology is a huge opportunity to boost productivity as well as helping people to focus on what they love, and live a more balanced life, too."