June 17, 2021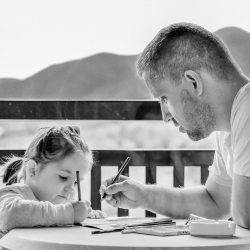 New research from Working Families claims nearly a third of working parents (29 percent) are concerned their caring responsibilities will make them more vulnerable to redundancy when furlough ends, after juggling work and childcare through the pandemic.
Over the pandemic, the UK's 13 million working parents have had to juggle childcare at the same time as meeting the demands of their job or finding suitable work.
As we look ahead to the prospect of final restrictions being lifted later in the summer and more workplaces opening up, a new briefing for Working Families' #FlexTheUK campaign, partnered by Wates Group, highlights concern from many parents about a backward slide to less flexible work, and a desire to keep the positive changes that the pandemic has brought for their family life.
The YouGov polling highlighted just how mixed experiences have been over the course of more than 14 months of restrictions and lockdowns. While most working parents felt supported by their employer to manage their childcare arrangements (for example by changing their working patterns to manage home-schooling and caring responsibilities), a striking one in five working parents (19 percent) say they did not get any support from their employer to manage the challenges of being a parent during the pandemic.
We also saw that middle class parents were far more likely to be given the chance to work flexibly and report the benefits of it on family life. In contrast, working class parents were less likely to have access to flexible working arrangements and, even when they did, they were less positive about its impact on family life.
Having been through a year of disruption and change to work and family life, it's clear that many parents are keen to retain the positives that have come out of the pandemic when the final restrictions are lifted. 50 percent of parents are concerned that moving back to less flexible ways of working after the final restrictions are lifted will have a negative effect on family life – with more women than men expressing concern (53 percent v 47 percent).
"Support working parents to keep the gains to family life they have seen through the pandemic."
Parents overwhelmingly want the government to intervene to create more flexible jobs (77 percent), and for employers to use their own initiative to do so (84 percent). A clear majority say they would be more likely to apply for a job that's advertised as flexible than one that's not in the future (69 percent).
Jane van Zyl, CEO of Working Families, said: "Working parents have had a uniquely challenging time over the pandemic – juggling the demands of work with childcare and homeschooling. Lifting the final restrictions on our daily lives will of course be hugely welcome in so many ways, but this new research shows how critical it is employers manage that transition sensitively, make the wellbeing of their staff teams a priority, and support working parents to keep the gains to family life they have seen through the pandemic.
"We are seeing a very real concern that parents who have had caring responsibilities through the pandemic will be most vulnerable to redundancy when the furlough scheme ends. It highlights the precarious nature of work for many parents, and the need for better redundancy protections for people with caring responsibilities.
"This polling sends a strong message to employers that if they want to reach a more diverse talent pool, including from the 13 million working parents in the UK today, they need to be building flexible working into jobs from the start."
Read the full report here.
Image by Daniela Dimitrova