May 1, 2014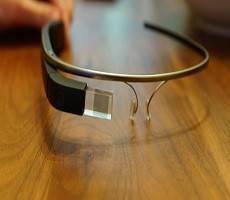 It's remains a cause of a great deal of rancour in workplaces and public spaces around the world but new research from Goldsmiths, University of London claims that wearable technology can boost employee productivity by over 8 percent and job satisfaction by around 3.5 percent. The study was carried out as part of the University's Human Cloud at Work (HCAW) programme and was designed to explore the effects of wearable technologies such as Google Glass in the workplace and on employee wellbeing, productivity and job satisfaction. HCAW is a two-year collaborative project between the Institute of Management Studies and cloud specialist Rackspace to investigate how cloud-enabled wearable devices will impact on individuals and businesses.
The researchers claims that 'the results of the study show that cloud technology is powering the wearable technology revolution – providing rich insights from big data and giving firms, employees and consumers information they can use to make positive changes to performance. The focus on having the necessary IT in place to extract meaningful insights from the data is a key finding from the HCAW study. The research found that one employee created upwards of 30GB of data per-week from the three wearable devices. Scaled across an organisation, this is clearly a huge amount of information that needs to be captured, stored and analysed.'
In February a Gartner report claimed that over the next five years, corporate adoption of smart glasses such as Google Glass will rise to ten per cent globally so we'll know soon enough the consequences of the widespread application of wearable tech. Indeed, the UK may be at the forefront of this development as another survey from tech researchers Vanson Bourne of 300 IT decision makers in the UK claims that 29 percent of businesses use some form of wearable technology alreaDY. The main reasons claimed by respondents for the adoption of the new generation of tech are employee wellbeing (16 percent), instant access to important information (15 percent), and improved customer service (14 percent). The greatest perceived barrier to entry for wearable technology at work was having an IT infrastructure that could take advantage of the data being collected and analysed (20 percent).?
Virgin Atlantic is one of the first companies to adopt the tech as part of its customer service function, as we reported in February.