February 18, 2016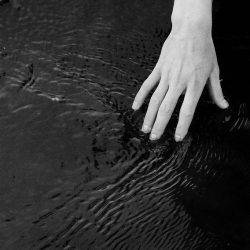 You might assume that most people would like to think of themselves as more or less indispensable at work. And if they're not already, would like to make themselves indispensable at some point. But what exactly would happen if you simply didn't turn up for work tomorrow? It might be nothing, as the recent case of Joaquin Garcia proved. The Spanish civil servant hadn't turned up to work for at least six years, according to reports from last year. His absence only came to light when his employer decided he was eligible for a long term service award. His case became something of a sensation in Spain, where he earned the moniker el funcionario fantasma – the phantom official. But his story isn't a one off. In a grim news item from 2004, a Finnish tax inspector died at his desk and the fact went unnoticed for two days.
 More prosaically, according to a recent study from jobsite CV Library, the UK at least is full of ghostly employees who simply stop going to work one day and never come back. The study claimed that a growing number of workers admit they have 'ghosted' an employer by simply failing to show up to work, instead of handing in their formal notice. The neologism 'ghosting' is often used in reference to a romantic relationship and refers to being dumped through a sudden cut-off of all communication. No longer just a trend limited to the dating world, surprising research suggests that of the UK's 31.2 million working professionals, over 2.8 million have ghosted their employer.
The survey of over 3,000 British workers set out to gain a better understanding of ghosting in the workplace. The findings revealed that 8.9 percent workers have ghosted their employer, citing the top reasons as being mistreated by management, finding better job prospects with immediate start-dates, constantly facing unrealistic workloads, lack of flexibility in work schedules
The data suggest that workers feel they're the ones who have been ghosted in the past, so they're not afraid to turn the tables. When trying to uncover the source of the ghosting trend in the working world, it appears to be most prolific during the recruitment process, with over half (52.8 percent) of UK workers having been ghosted by an employer during the interview process. Yet only 14 percent of professionals admit that they have ghosted a recruiter, showing recruiters and employers are most guilty of ceasing communication.
Lee Biggins, managing director of CV-Library comments: "The recruitment process is tedious for both job hunters and employers, but that's no excuse for either party to simply ignore the other. Now that the trend has made its way into the workplace, it's critical that businesses correct this behaviour. If a candidate is constantly ignored by employers, a signal is being sent to workers that the behaviour is acceptable. Businesses ought to be extremely cautious moving forward; the job market is flourishing which means there are plenty of opportunities available for workers to jump ship if they want to. It's clear that two-way communication is more important now than ever before, as many of the reasons behind a worker ghosting their job are issues that could be resolved through support from management."
The Indispensable Man
(by Saxon White Kessinger)
Sometime when you're feeling important;
Sometime when your ego's in bloom;
Sometime when you take it for granted,
You're the best qualified in the room:
Sometime when you feel that your going,
Would leave an unfillable hole,
Just follow these simple instructions,
And see how they humble your soul.
Take a bucket and fill it with water,
Put your hand in it up to the wrist,
Pull it out and the hole that's remaining,
Is a measure of how much you'll be missed.
You can splash all you wish when you enter,
You may stir up the water galore,
But stop, and you'll find that in no time,
It looks quite the same as before.
The moral of this quaint example,
Is to do just the best that you can,
Be proud of yourself but remember,
There's no indispensable man.