December 2, 2020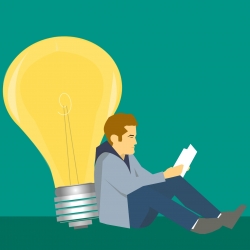 Almost half (46 percent) of workers expect their employers to provide them with green technology equipment, such as laptops, printers and other devices, according to new research from Epson.
The research of 4,000 workers claims that, rather than being a 'nice to have', employees say the following are now essential green features for the office equipment they use for work:
• Being built to last (46 percent)
• Energy efficiency (45 percent)
• Limiting waste through fewer disposable consumable (40 percent)
• Sustainable manufacturing and packaging (34 percent)
Businesses are paying more attention to their environmental impact, with 50 percent of decision makers saying they are now focusing more on green technology, compared to the start of 2020, and 84 percent confirming green tech credentials are important.
Daniel Quelch, sustainability manager at Epson, comments: "Sustainability is rising in importance and is a key priority for many businesses today. It's a positive move, with workers now expecting their employers to actively choose green equipment and be more environmentally friendly."
"True sustainability isn't a quick fix, so now is the time for those in IT and facilities to look to the long-term benefits when purchasing office technology and equipment. Mega trends such as pollution and sustainable energy sources dominate conversations around sustainability.
"However, there is a lot the business community can achieve collectively if they make a conscious effort to reduce energy consumption, reduce consumables, and consider the overall impact of their technology's carbon footprint. They might just recognise that sustainable technology isn't an alternative to cost and productivity savings, but rather is a cause of these benefits."
Image by mohamed Hassan