December 2, 2020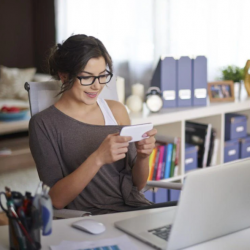 According to new research from Tiger Recruitment, UK businesses still aren't offering workers enough flexibility. While the pandemic has required many to work more flexibly from home, more than a quarter of employees questioned say they still aren't happy with the flexible working options available to them, and men are just as dissatisfied as women.
Tiger Recruitment surveyed more than 2,100 UK workers and claim that, while some progress has been made in the past year, more than a quarter (28 percent) of employees still aren't offered any flexible working options at all – just a 5 percent improvement on 2019. Home and remote working are the most common option by far, enjoyed by half of respondents (51 percent). Flexi-time, the scope to change work hours outside of 'core' business hours, is the second most common, yet only a fifth of employees (22 percent) are offered it.
It seems that the pandemic has failed to bring the changes employees were hoping for. Despite the success of remote working during the crisis, with reported gains for productivity, decision-making and work/ life balance, only a fifth of respondents (22 percent) say their employer has announced permanent changes to their remote working policy in light of Covid-19.
"The pandemic has shown that a more flexible way of working is possible and productive"
This is at odds with what employees say they want. Half of UK employees surveyed (49 percent) think that being able to work more flexibly is the number one positive to come out of the pandemic – and losing it is one of their biggest fears about returning to the office.
Work/life balance, including flexible working, has also taken on a new significance for jobseekers. It is now their number three priority when looking for a new role, after salary and job security, moving up from fifth place in 2019.
"The pandemic has shown that a more flexible way of working is possible and productive, and many people are reluctant to give that up. It's often the first thing candidates ask us about when applying for jobs," says David Morel, CEO of Tiger Recruitment.
"Employers who continue to resist a move to more flexible ways of working may find themselves at a serious disadvantage, unable to attract and retain the best talent for their business."
Image:Tiger Recruitment